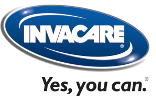 Invacare Ltd
Unit 4 Pencoed Technology Park

Bridgend
CF35 5HZ
United Kingdom
01656 776 222
01656 776 220
COMPANY INFORMATION
Invacare is a leading disability manufacturer who has helped people with reduced function, mobility and disability live as full a life as possible since 1885. Today, Invacare has a comprehensive product range of mobility, home-care, long-term care and acute equipment.
The company has selected and merged with a number of UK based manufacturers to offer a comprehensive portfolio of: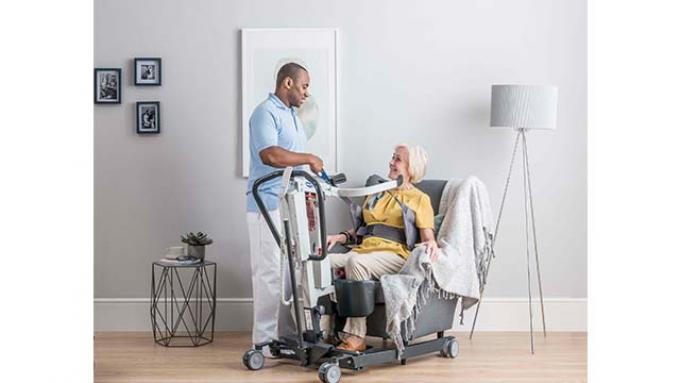 The newly launched Invacare ISA is an innovative ergonomic Stand Assist Lifter, designed to support elderly people and those with disabilities who cannot transfer from one seated position to another unaided and to encourage standing rehabilitation.
This compact, fully adjustable and community friendly lifter promotes a natural pattern of movement. The lifter is specifically designed so that the combined operation of the 'Telescolift' lifting arm and 'ErgoSupport' lower leg support, assists a natural sit to stand movement, engaging muscles, thus helping to support safe, comfortable transfers and assist rehabilitation in the community.

New Features
The ISA's new features include removable footplates in three different heights and an extendable lifting arm, offering 9 positions for a range of heights, as well as a soft, padded lower leg support that has built in articulation to move with the lower leg.
The intuitively designed handgrips also provide a comfortable and ergonomic grip. For carers, an ergonomically shaped push bar helps to improve positioning and manoeuvrability, and flexible hooks provide quick and straightforward sling attachment. Aesthetics have been considered with clean lines and compact size, as well as a base with curved legs and large castors for easier transfers and manoeuvring around bed and chairs.
The Invacare ISA Stand Assist lifter allows for a more natural stand which creates a safer, more comfortable and efficient transfer for elderly people and those with disabilities, as well as their carers.
It is priced competitively within the budget of residential care facilities, community equipment providers as well as private individuals.
PRODUCTS AND SERVICES