BES Healthcare Ltd
131 South Liberty Lane
Ashton Vale Trading Estate

BS3 2SZ
United Kingdom
0117 966 761
COMPANY INFORMATION
BES Healthcare has been serving the industry for over 25 years, providing world class infection prevention and assistive technology solutions to institutions and businesses, from care homes to NHS hospitals. We work with and support our customers in finding the best solution for their needs, be it air and surface decontamination or daily living aids.
To view our full infection prevention product range, please download our free Infection Prevention Brochure.
Meeting-Air Filtration System
The Meeting-Air is a localised air filtration device designed to make rooms safer for those in them – from meeting rooms and offices to communal rooms in homes.
The Meeting-Air is placed on a table or surface. Then the air is drawn from all areas of the surface, towards the device. This prevents aerosols (caused by breath) moving from one attendee to another in the room. The filtered air is then ejected at speed through the top. Read more

Hygienio
The Hygienio Disinfection Unit is perfect for disinfecting equipment or furniture of any shape and material, as well as rooms, ceilings, and vehicle interiors.
The patented technology allows a uniform mixing of the disinfectant agent and pressurised steam at a raised temperature. This mixture is then sprayed as a light mist through the diffuser nozzle, and
applied to equipment or areas that require disinfection, ensuring the disinfectant reaches even difficult to reach areas, on rough or intricate surfaces, and on fabrics. Read more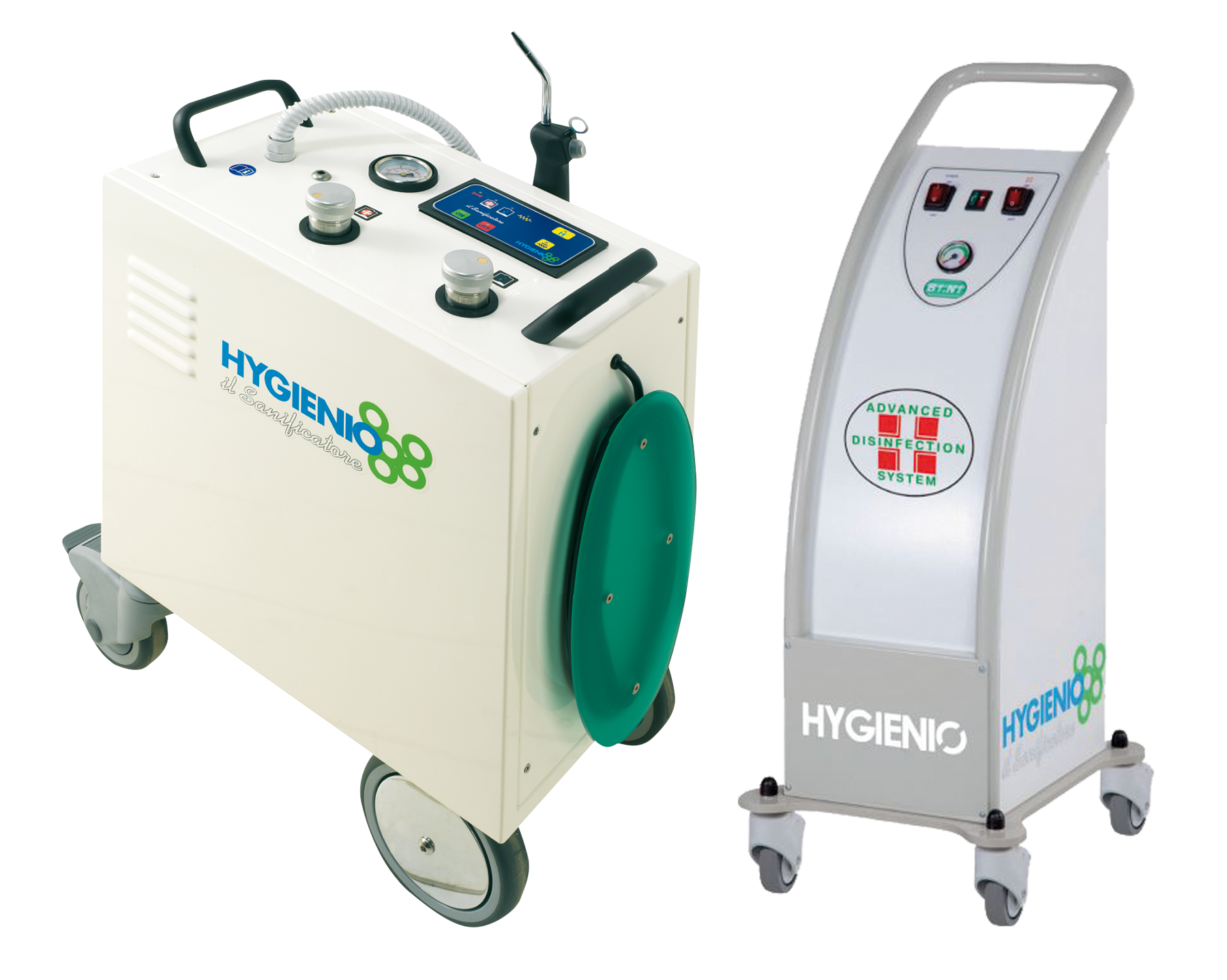 Hydrogen Peroxide Surface Disinfector
The RHEA systems uses airinspace® HPVPA technology to effectively disinfect room and surfaces. This technology uses a wide spectrum hydrogen peroxide-based biocide boosted with peracetic acid, for a superior disinfection. Read more
Storm Ballistic Virus Killer
The Storm Ballistic Virus Killer is a fully mobile backpack and wand unit for use on rooms, vans, and common touch points such as door handles. When paired with Adantium Plus disinfectant it is effective against a broad range of bacteria, spores and viruses.
The affordable, easy to use device is comprised of a battery backpack system and a wand which sprays a targeted mist on demand. Disinfectant can be sprayed evenly to give a full coverage across the areas which require disinfection. Read more
AquaPhase Washers
BES Healthcare Ltd's AquaPhase has been established for over 20 years in the community for washing equipment and for its disinfection application. AquaPhase machines can help Community Equipment Services wash beds, rails, commodes, wheelchairs, etc. Since 2010, more cases of MRSA, C. difficile, and E.coli are being reported outside of acute settings. Contaminated equipment, when not disinfected correctly, can lead to cross-contamination between equipment, clients, and staff. Read more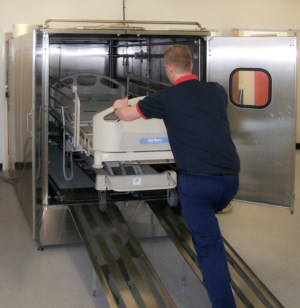 PRODUCTS AND SERVICES