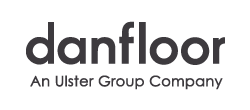 danfloor UK Ltd
106 Longmead Road
Emerald Park
Emersons Green

Bristol
BS16 7FG
United Kingdom
0333 014 3132
0333 014 3134
COMPANY INFORMATION
Danfloor Uk Ltd, part of the Ulster Group, have been manufacturing and distributing carpets to the healthcare, commercial, education and leisure industries since 1973.
Danfloor's range of healthcare carpets are specifically designed for the demands of nursing and care homes, hospitals and specialist care facilities. danfloor's impervious healthcare collection is BRE certified, hardwearing and has DSDC Product Accreditation, which means many ranges are suitable for dementia inclusive design schemes.
Creating a domestic and therapeutic environment within a care setting is essential and carpet plays a key role in this. Carpet not only helps to reduce stress related behaviours but also helps to reduce injuries as a result of falls and should therefore be considered as part of any design specification within a care home setting.
The Healthcare Collection is manufactured in danfloor's Danish tufting plant, backed in Europe's most technically advanced backing facility and then shipped to the UK where they have an extensive stock holding.
Danfloor's manufacturing history is underpinned by continued research and development. This enables danfloor to deliver carpets that not only achieve the highest standards in performance but more importantly for you the customer includes advancement in yarn and manufacturing technologies, resulting in a superior flooring finish.
PRODUCTS AND SERVICES