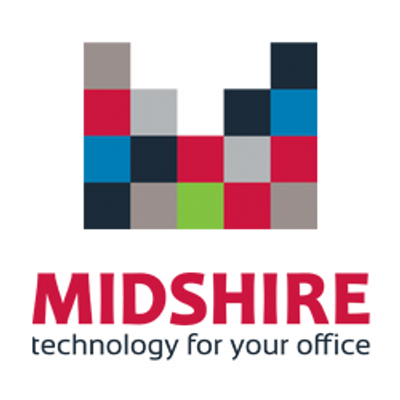 Midshire Business System
Midshire House
Doranda Way
West Bromwich

West Midlands
B71 4LT
United Kingdom
03301 070 237 / 07713 442 961
COMPANY INFORMATION
The Midshire Group of Companies was established 28 years ago, and is recognised across all commercial and public sectors as one of the largest office technology resellers in the UK. Midshire focuses on market-leading service, forward thinking product offerings and putting our customers current and future needs at the forefront of any business developments.
Midshire currently has over 14,000 installations across the UK and is committed to bringing customers quality, innovation and the latest in data security.
With a full range of desktop photocopiers, multi-functional printers calls & lines, business telephone systems, superfast business broadband and IT solutions and products, Midshire can provide the full office technology solution.
PRODUCTS AND SERVICES