Farehaven Lodge Care Home sold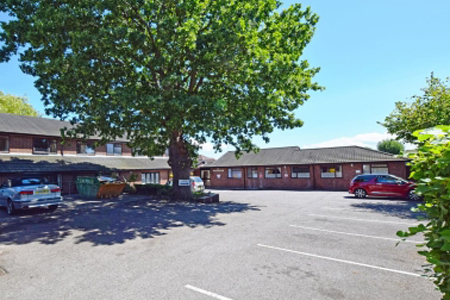 Farehaven Lodge Care Home, a well established care home situated in Fareham, Hampshire, has been sold to first time buyers with experience in the care sector.
Registered for 40 residents, Farehaven Lodge is situated in a predominantly residential area of Fareham and has 32 single and four twin bedrooms, of which 28 have en-suite facilities. Purpose built in the mid 1980s with later extensions, the property benefits from a passenger lift to both floors. The business has a full time manager and well established team of caring staff, which look after elderly residents who may have dementia.
Farehaven Lodge has been run successfully by Fareham Court Ltd and a decision was made by the directors to sell the business on a confidential basis. A discreet and short marketing campaign was undertaken resulting in a successful offer being made by brothers Adam, Simon and Piers Luckhurst, who are new entrants to the care sector.
Shan Visram, director of Fareham Court Ltd comments: "It has been a pleasure owning and operating Farehaven Lodge and it was a hard decision to sell the business. However for the long term future of the business, we felt this was the right time and thing to do.
"Charles Phillips at Christie & Co carried out a confidential sales process and we are delighted to be handing the care home over to Simon, Adam and Piers. With their knowledge of the sector and future plans we are confident that the business will flourish under their ownership."
New owners and first time buyers Simon, Adam and Piers Luckhurst have been involved in the running of Agincare, their family's care home and domiciliary care business in the South. Simon comments: "We are greatly looking forward to working with the staff and residents at Farehaven Lodge and this is an exciting new challenge for us. We look to forward to taking the business further and building on its already good reputation."
Charles Phillips, director at Christie & Co's Winchester office handled the sale and comments: "Having known the directors of Fareham Court Ltd for over 20 years, I was delighted to be asked to market their business and to achieve a sale for them. The opportunity attracted a good level of interest from both local and national care operators and first time care home buyers, largely due to the size of the home, the fact it is purpose built and also that it has a full time manager.
"We wish Simon, Adam and Piers all the best with their future plans for the home and I look forward to helping them grow their care home portfolio over the next 20 years!"
Other News