Six-year-old organises fundraiser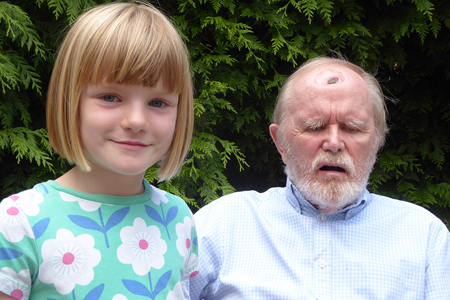 A six-year-old girl has raised money for the charity caring for her grandfather; Greta Thomas held a summer fundraiser at her home for The Royal Star & Garter Home in Surbiton, which is caring for grandfather Mark Farmer.
Greta invited 30 friends and family from Christ Church Primary School in Bradford on Avon to an ice cream and cake celebration in her garden, raising £140 for the home.
Farmer, who is living with dementia, has been a resident at the home for three years. The charity cares for ex-servicemen and women and their partners living with disability or dementia. He served in the Royal Corps of Signals between 1963 and 1969.
Claire Thomas, Greta's mum and Farmer's daughter, says: "She's been desperate for months to do a fundraiser for the charity but finding the right thing for a six-year-old was tricky. £140 is a lot for a child to raise, and I'm really proud of her."
Greta says: "Fundraising for The Royal Star & Garter Homes was really good because it was fun. I am amazed at how much money we got."
Liz Donaldson, dementia care manager at the Surbiton Home, says: "Greta is obviously an incredibly caring and loving granddaughter, and we're touched by the money she's raised for the dharity. We can't thank her enough!"
Other News