Residents step into the spotlight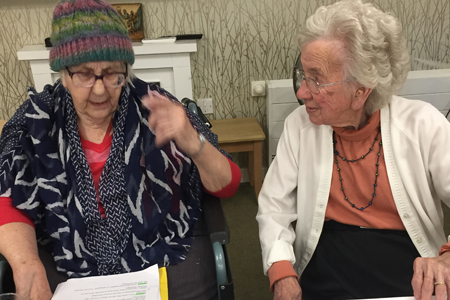 Residents at MHA Elmside care home in Hitchin put on a show to remember as they performed a play they had been busily rehearsing for months.
Written by Arthur Keyser and entitled 'Mother's Day', the play is a comedy that aptly takes place in a retirement apartment. It centres around a mischievous mother named Molly who, disappointed that her daughter isn't visiting as often as she would like, plays a trick on her with the help of fellow residents.
The play involved six residents including Gwen Johnston as Molly, Mary Sanchez as Molly's daughter and Bill Shinn as the narrator – each of whom had to learn their lines and attend multiple rehearsal sessions before taking to the stage.
The audience was made up of relatives, staff and other residents who all thoroughly enjoyed the immersive performance – especially when one member of the audience was invited up on stage to play the part of Frank, the manager. Those from the home's dementia area, Cedars, were also given walk-on parts so that they could be involved.
Leon Coleman, an actor and professional performer who has experience working with the older generation to produce plays such as these, volunteered his time to work closely with the residents during numerous theatre workshop sessions, both individually and as a group.
The selection of the storyline was a team effort, with Leon understanding that the setting and events in the play had to offer a sense of familiarity to the residents so that they could relate to the characters they were playing.
He also knew the residents would enjoy the comedic elements of the story, as this was something they had previously expressed an interest in.
Rhonda Challis, the activities co-ordinator at MHA Elmside, says: "I thoroughly believe that activities such as this are ground-breaking when giving the residents an opportunity to express themselves and showcase their talents.
"Leon has helped them to build confidence and develop their acting abilities – they have all loved taking part. It's been lovely for the residents' families too, who have enjoyed seeing their loved ones so animated and engaged.
"We can't thank Leon enough. Everyone enjoyed the final performance - it was such a fantastic evening!"
Other News
Featured Supplier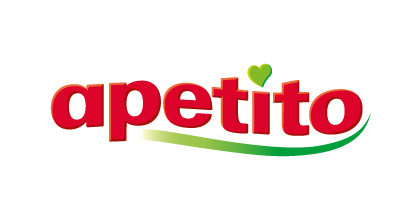 Who we are
Here at apetito, we work hard to produce nutritious, great-tasting meals for care homes across the UK.
It's how we bring food and people together that makes us different —and can make a real difference to those who may need it most.
We are dedicated experts - for over 60 years, our chefs and nutritionists have taken pride...