CHD Living shortlisted for five awards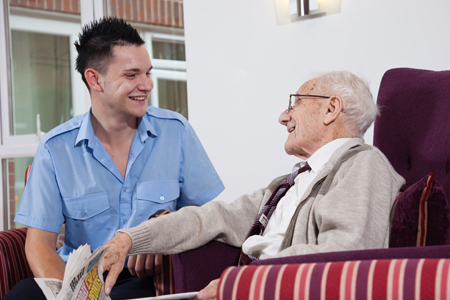 An award-winning, family owned care group has reason to celebrate after being shortlisted in the prestigious Surrey Care Awards 2019, which recognise excellence in social care provision in the county of Surrey.
CHD Living, which supports over 800 people across Surrey and South London, is in the running for five categories.
Rebecca Page, manager of CHD Living's Surrey Hills and Surrey Heights care homes, has been shortlisted in the category of 'Registered Manager of the Year', which recognises managers who have shown outstanding leadership and management skills, as well as vision in developing person-centred care and supporting staff to meet the ever-changing needs of residents.
Marianne Barton, chef at CHD Living's Bagshot Park care home, has been recognised for respecting the nutritional needs of residents and has been shortlisted in the category of 'Chef of the Year', while Maryann McCarthy from The Summers care home has been shortlisted for 'Care Newcomer of the Year'.
The Summers care home has extra reason to celebrate as it has also been shortlisted in the 'Excellence in Delivering Dementia Care' category for its commitment to developing and delivering high quality, innovative care and services for people with dementia.
Additionally, CHD Living has been shortlisted for the 'Innovation and Good Practice in Staff Recruitment and Retention' award, recognising its innovation in recruiting, developing and retaining a capable, confident and skilled workforce.
Founded in 1984, the organisation is a family-owned and operated group of care facilities. With 12 residences throughout Surrey, the group also operates two specialist rehabilitation centres and a domiciliary care business, Longdene Homecare.
Jon Stanley COO of CHD Living, says: "We feel honoured to have been shortlisted for five Surrey Care Awards this year. At CHD Living we are passionate about offering a complete range of services to meet the needs of our Surrey community and providing unparalleled, person-centred care to our residents, so we're delighted that the hard work and dedication of our team has been recognised in this way."
Winners will be announced at the Surrey Care Awards 2019 presentation evening, which is due to take place at Epsom Downs Racecourse on Friday 22 November 2019. The awards are organised by Surrey Care Association which represents the interests of over 700 independent providers of care and support services in the county. This year, the awards will celebrate their 11th anniversary of recognising and rewarding the exceptional contributions made by individuals and teams within the county's care workforce.
Other News