St George's Nursing Home sold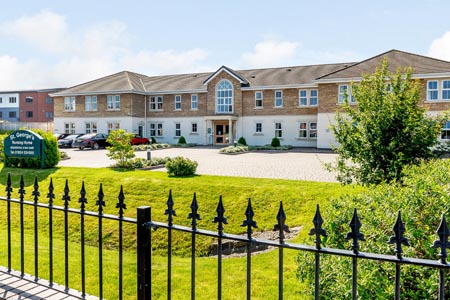 St George's Nursing Home, a purpose-built facility in Weston-Super-Mare, North Somerset, has been sold.
The 60-bed home was built and opened in 2012 to provide care for older people as well as delivering specialist dementia care. The home has been sold by Dr Martin Wyatt who owns and operates another facility, Annabel House in Weston-Super-Mare. His intention is to focus on running this business moving forward.
St George's Nursing Home has been purchased by Allegra Care, part of DGS Capital Partners group of companies, and sister company to the London focussed assisted living business, Amicala.
Helen Jones, CEO of Allegra Care, says: "We are delighted to welcome the St George's team into ours. The home is beautiful, and we will be working hard with the excellent team in place to deliver outstanding care and support for our current and future residents and families."
"St George's represents our first home, and we are actively looking now to grow our group with similar high-quality homes and groups. We have a strong leadership team in place and are hugely excited to get started. We really appreciate the support of Simon Harvey at Christie & Co throughout the acquisition and look forward to working with Christie & Co to acquire more wonderful homes".
Heather Jones, head of business services and commercial property at Wards Solicitors LLP, acting on behalf of Dr Wyatt comments: "This was an interesting transaction with a positive and collaborative approach from both parties. We are delighted with the successful outcome for the client."
Simon Harvey, director at Christie & Co's Exeter office who handled the sale, adds: "We were delighted to have assisted Allegra in making its first acquisition in the care sector and wish them every success for the future.
"The marketing of St George's produced excellent levels of interest from a wide range of buyers with multiple bids having been received. This transaction is yet further evidence of the demand that exists across the South West, for high-quality purpose-built assets. As the year draws to a close, activity remains positive with numerous ongoing transactions suggesting that deal volumes will be maintained into next year."
Other News