Oak Tree Lodge care home sold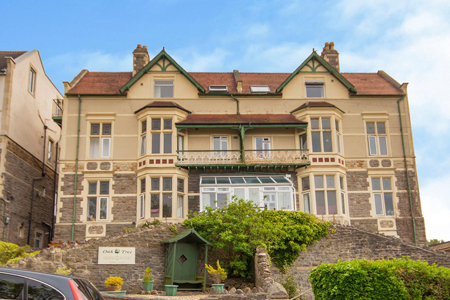 Oak Tree Lodge in Clevedon, North Somerset has been sold to Manor Community.
This established and reputable care home represented an outstanding opportunity for an experienced operator in the care sector. The business traded with a good mix of self-funded and local authority funded clients and has an excellent reputation locally. The property has 34 client bedrooms arranged over three floors, set in an imposing Victorian detached house enjoying an elevated position with outstanding views.
Owned and run as a family business for more than 15 years, the difficult decision was made to sell so the owners could enjoy their retirement. The family successfully built up a profitable operation, running this care home with an enviable reputation for delivering excellent quality care, highly regarded in the local area.
Oak Tree Lodge Care Home has been acquired by Manor Community. Deian Glyn, one of the company's directors, says: "The acquisition of Oak Tree Lodge was a natural fit for us. We were struck by the high quality of care provided at the home and we look forward to continuing the person-centred care provided by the long-standing team there."
Oliver McCarthy, business agent (Care) at Christie & Co, who handled the sale, adds: 'We are delighted to be a part of Deian & Sophie's impressive journey, and we wish them all the very best at Oak Tree Lodge Care Home and we hope that Richard and Sue enjoy their well earned retirement!"
"The market for care homes in the South West is stronger than it has been for many years and we continue to see an abundance of well-funded buyers seeking opportunities in the region."
Other News