Remote health monitoring technology offered free to care homes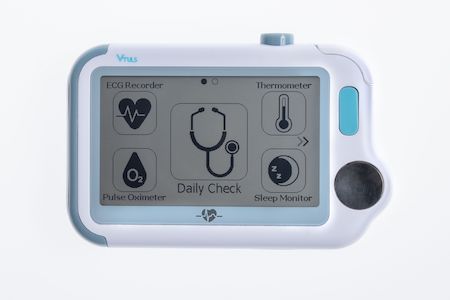 Remote healthcare technology that monitors patients' vital signs by using artificial intelligence and machine learning to alert clinicians when conditions worsen is being offered for free to care homes in the UK by Vtuls.
The technology, which has FDA, CE and ISO approval and has been deployed in seven countries, can remotely track 40+ vital signs including temperature, breathing rate and pain, sending an early warning alert to clinicians when deterioration occurs.
A series of clinical trials have shown that the technology leads to improved patient outcomes, reduced time in hospital and decreased healthcare costs for conditions such as heart failure, COPD and diabetes, and the platform is being used to monitor for Covid-19 in some countries.
Vtuls is offering free use of its technology for the next three months to any care home operator that contacts them.
The platform can be deployed within 48 hours, including delivery of equipment and comprehensive training of staff.
Vtuls chief executive Jas Saini said: "Earlier detection of Covid-19 cases in care homes would enable faster treatment of infected residents and reduce cluster outbreaks that occur when residents are isolated too slowly.
"Daily remote health monitoring of vital signs could play an important part in this. Not only would it uncover suspected cases earlier, therefore enabling better targeting of testing resources, it would also catch cases that occur after a resident has been given the all-clear from a previous test, that would otherwise not be picked up until much later," he added.
"We're offering our proven, approved and easy-to-use technology for free to any care homes or care home groups that would like support to achieve those outcomes. The situation in care homes is something that needs urgent attention due to the huge risk the disease poses to people in that age group and we'd really like to help to protect the lives of these vulnerable patients."
For more information visit http://vtuls.com or email [email protected].
Other News
Featured Supplier

Founded in 1955, based in Ross-on-Wye, UK. A privately-owned company with over 65 years of British innovation in waste disposal management.
Haigh designs and fully manufactures a well-established range of Haigh bedpan disposal macerators that are trusted by hospitals and care facilities throughout the UK and around the world. The reliable...