Care groups issue good practice guidance for Covid communications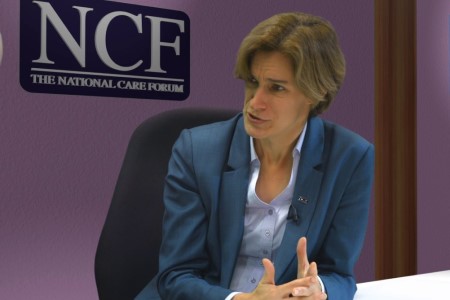 The Relatives & Residents Association (RRA) and the National Care Forum (NCF) have issued a joint statement setting out good practice relating to communication between care providers and the families of their residents during the Covid-19 pandemic.
The statement, endorsed by the Care Provider Alliance, the Care Quality Commission and Skills for Care, sets out the importance of open, transparent and regular communications during the Covid-19 pandemic.
RRA director Helen Wildbore said some families are not receiving information and updates from their relative's care home.
"We know that care staff are working incredibly hard under extremely challenging circumstances, and that the lack of adequate testing is making this rapidly changing situation all the more difficult to manage," she added.
"Keeping residents and their families updated on the situation in the home and steps taken to manage the virus will ensure an information gap doesn't create unnecessary fear or anxiety.!
NCF executive director Vic Rayner (pictured) added: "The Covid-19 crisis has created huge challenges for the people who live in care homes, their friends and families and care providers.
"Given all the uncertainty and anxiety that we are all facing, it is more important than ever that there is a culture of clear, open, transparent and regular communications during the COVID-19 crisis between care providers and the families of their residents."
Other News