Construction primed for £8m Worcester home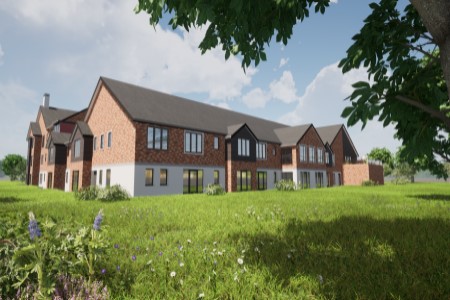 Construction is to kick off shortly on the £8m The Belmont care home near Worcester developed by healthcare property developer Prime and Sanders Senior Living.
The 74-bed property in Perdiswell will be set over three floors, with internal courtyard, kitchen and laundry facilities to service the home. All bedrooms will have ensuite facilities with integrated wet rooms.
Space will be provided for kitchenettes for short-stay residents and for residents with early onset of dementia who are able to live more independently.
A family lounge located on the first floor will be available as an independent lounge for these residents.
Communal facilities also include a central café where residents can bring friends and relatives, offering baked goods, tea and coffee, plus hairdresser, therapy room and landscaped gardens featuring vegetable patches and pergolas.
"We are delivering a high-quality development that will bring a new, premium care service into the local area and it means even more to Prime as it is a home-town scheme," said Prime development director Bob Smaylen.
"The investment will benefit the whole community as it will create much needed elderly residential care and a number of local jobs," he added.
Other News