Unlock the Value of Light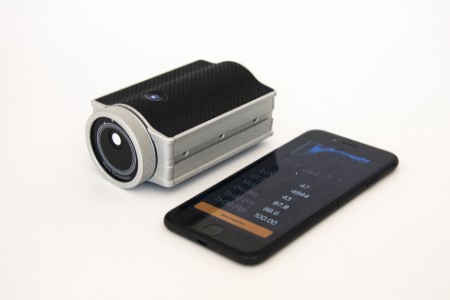 Over 25 years ago, Ocean Optics started as an entrepreneur-run business with a novel design for a handheld spectrometer.
Today, we are an international company with over 5,000 products and OEM customers that range from Fortune 500 companies to start-ups in a wide range of industries. We understand what it takes to develop a product from concept to reality: excellent products, deep applications knowledge, on-time delivery and personal, local support at every stage.
Oxford, UK – British start-up, Wave Illumination, is launching WaveGo, a simple, yet highly accurate handheld light measurement system that is able to characterise light sources across various locations. Poorly lit buildings impact our circadian rhythms, productivity and health.
On average, we spend 90% of our time indoors under artificial lighting. Good lighting reduces the risk of health problems, increases safety, and enhances productivity. Inadequate and unsafe lighting can be extremely dangerous with many injuries and deaths caused every year. From wellbeing to design, efficiency to compliance, applying spectral knowledge can improve our lit environment.
To manage light quality, it is important to be able to measure in-situ. Measurement is an important first step in understanding light around us, as it drives the solution. However, measurement devises currently available are difficult to use, inaccurate and unconnected.
The WaveGo harnesses Ocean Optics Technology along with the power of the user's smartphone to deliver quick, accurate and essential metrics for quantifying light on the go. The device captures not only the lux, and intensity of light, but also color temperature, colour rendering, and perceived colour information. The handheld lighting measurement device connects to the WaveCloud, an online data storage platform, the data is recorded and instantly shareable via email and accessible anywhere from app or desktop.
Wave Illumination, an internal start-up in the Halma group, spun out of Ocean Optics, combines scientific expertise with the resources and global reach of a FTSE 100 group. Paul Higham, business manager, at Wave Illumination said: "The impact of light is far more complex than simply colour and intensity. Understanding light beyond a simple lux measurement will help harness its power to unlock hidden value. WaveGo will enable our customers across a huge range of industries from retail to horticulture to unlock the value of light."
Other News