Social walks for residents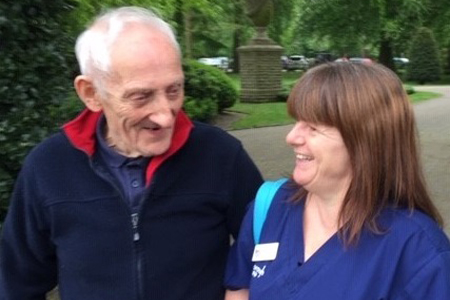 Borough Care residents will be donning their walking shoes during National Walking Month, to participate in a number of social walks.
Organised by the British Heart Foundation, National Walking Month takes place each May. Walking is one of a number of regular activities arranged by Borough Care for residents at its 11 homes across Stockport.
From spring until autumn, Borough Care hosts social walks for residents, carers and members of the community. The walks take place each week around Woodbank Memorial Park in Offerton, Stockport. During the summer, when the weather is dry, Borough Care also offers residents lots of ad hoc opportunities to go out for walks and get some fresh air.
The weekly walks are organised by Edward Coverley, an activity lifestyle facilitator at Borough Care. He says: "Walking is a great way for older people to remain active and there are mental health benefits too, as being outside in the fresh air has been linked to improving a person's wellbeing.
"The walks we do take into account the speed and distance the people participating can manage. They also provide great social interaction for residents, as we finish with refreshments in the park's café, which always go down well."
Other News