Runwood raises catering standards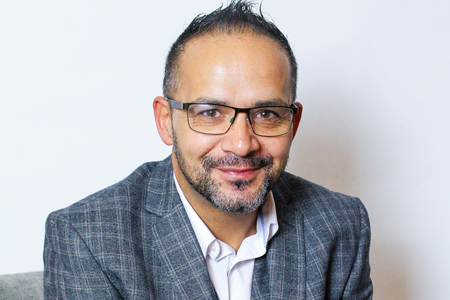 Passionate chef and culinary coach, Chris Williams, has joined Runwood Homes as the organisation's first group hospitality manager.
The aim of this pioneering role is raising the bar in food standards and the mealtime experience in the organisation's 71 residential care and nursing homes across England and Northern Ireland.
With a cookery career spanning over 25 years, in challenging roles as head chef and executive chef for prestigious hotels and restaurants, winning AA rosettes and culinary accolades aplenty, a passion for food has also seen Williams competing for the coveted title of BBC's Masterchef: The Professionals in 2011 and as a finalist for the 2018 National Care Chef of the Year.
Williams is now serving up his knowledge and guidance to the aspiring Runwood Homes chefs and catering teams, sharing his expertise and heightening the level of service residents receive.
He says: "I was pleased to see that food standards were certainly already at a satisfactory level, but there's always room for improvement from a pair of fresh eyes and I aim to make a really positive difference to the standard of menu choices and food being presented to our residents across the whole group."
"I love being able to inspire, enable and motivate catering teams to always prepare fresh, nutritious food, well presented and with residents' preferences and mealtime satisfaction front of mind. Our residents are our customers, for almost every single mealtime event. It is our responsibility to keep them well and help them live longer."
He continues: "I am also further advising chefs and catering teams about residents who are living with a neurological condition, such as dementia, and therefore have an increased choking risk, and how we can provide the most suitable range of tasty, nutritional meals and snacks available to them. Providing in-depth training, including demos regarding texture modified diets, enables us to support every resident as an individual."
Being well rounded in delivering delicious meals and observing restaurant standards, his passion sees Williams further use his 'winning ingredients' strategy to enable residents to choose the food they'd like to eat from a revised tempting menu of meal options and lighter bites, training chefs in best practise and hygiene standards, and encouraging them to grow their own produce on site, which helps economically and also gives residents a greatly rewarding opportunity to be involved and to reap the benefits of their efforts.
Additionally, Runwood Homes' chefs will be seen every day in dining rooms to be part of and support the resident's dining experience and be available to receive vital customer feedback.
Williams has also launched a Runwood Homes Chef of the Year 2020 competition, enabling chefs to showcase their culinary talent and receive recognition for their catering expertise, all to the benefit of the residents who live in Runwood's homes.
Other News