Lords committee urges Sunak to reform social care funding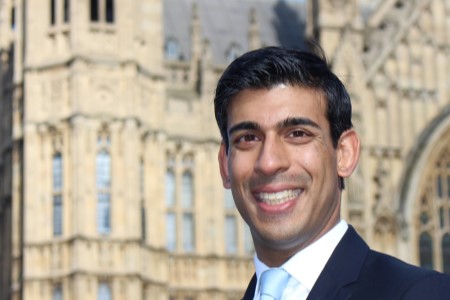 UK Chancellor Rishi Sunak has been urged by a House of Lords select committee to reform funding of social care.
In a letter to Sunak, the Lords economic affairs committee called on the government to adopt the recommendations of its 'Social care funding: time to end a national scandal' report published last year.
The letter was sent in response to Sunak's appearance before the committee on 19 May on the economy and lessons learnt from the Covid-19 crisis.
In his evidence, Sunak (pictured) said that the absence of a consensus over funding is a significant barrier to social care reform, along with its expense.
Economic affairs committee chairman Lord Forsyth of Drumlean said the committee's report showed that consensus does exist and that it is acknowledged by all parties that "any system that is fit for purpose will entail significant expenditure".
The recommendations of the report include bringing the entitlement for social care closer to the NHS by introducing free personal care at a cost of £7bn per year.
"The urgent and tragic circumstances affecting the sector have magnified the differences between the NHS and social care. Moreover, they demonstrate that there can be no justification for any more delay to putting social care on a sustainable footing; both for those who rely on it and for those who serve it," he wrote.
Lord Forsyth requested Sunak provides by 5 June a detailed roadmap for publishing a White Paper on the future of social care funding, and a date by which he expects it to be published.
Other News