Sunrise, Gracewell put Vegetarian for Life pledge on menu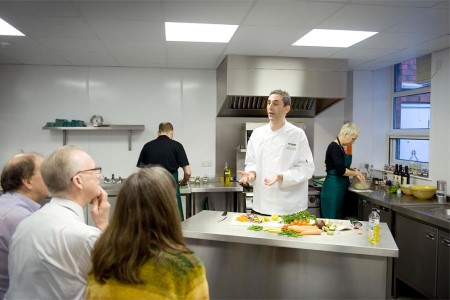 Care providers Sunrise Senior Living and Gracewell Healthcare have signed up to the Vegetarian for Life's Memory Care Pledge.
The initiative, launched last year, helps to ensure vegan and vegetarian residents can live the rest of their lives in the way as they intended.
Care homes pledge to follow five key measures so residents experiencing cognitive losses or capacity issues will have their beliefs upheld and respected.
"An example of best practice could be that if a vegan resident were to accidentally choose a meat-based or non-vegan option, catering staff would do their very best to offer a plant-based alternative, similar to the chosen dish," said Vegetarian for Life chief executive Amanda Woodvine.
"This would give family members peace of mind, knowing that everything was being done to help look after their loved one in the way that they wanted. However we can't do this alone; we need as many care homes to sign up as possible. It's free, and really simple to do," she added.
Sunrise/Gracewell are the most recent among 59 care homes to take the dementia-specific Memory Care Pledge.
"Our homes are proud to have signed up to the Vegetarian for Life Memory Care and Inclusivity pledge," said Jackie Pool, director of memory care for Sunrise and Gracewell.
"We believe that the five fundamentals are central to our own values, ensuring that we support all of our residents to continue live meaningful lives consistent with their ethical beliefs," she added.
Other News