East Sussex provider fined £40,000 following death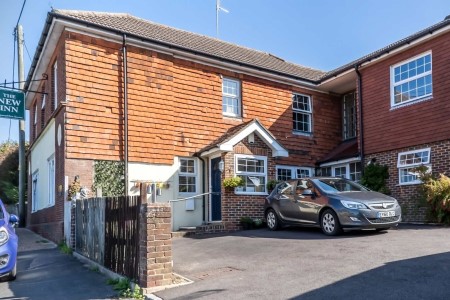 An East Sussex care provider and a former registered manager of one of its homes have been ordered to pay a combined total of almost £47,000 following an incident that led to a 56 year-old woman's death.
Ridgewood Care Services, which runs the New Inn in Ridgewood, Uckfield, was fined £40,000 at Brighton Magistrates' Court.
The company previously pleaded guilty to failing to provide safe care and treatment, resulting in avoidable harm to Mary Jane Cotton while she was resident at the New Inn, a nursing home that also supports people living with a learning disability.
The court also ordered Ridgewood Care Services to pay a £170 victim surcharge and £5,000 costs due to the prosecution brought by the Care Quality Commission (CQC).
Michelle Moyo, registered manager at the New Inn at the time of Ms Cotton's death, was also prosecuted by CQC.
The court ordered her to pay £1,697 – comprising a £634 fine, £63 victim surcharge and £1,000 costs.
Ms Cotton had diagnosed swallowing difficulties known as dysphagia. People affected by this condition may experience food entering their lungs, risking infection or choking.
A speech and language therapist instructed that Ms Cotton was to be served pureed and moist food - known as a texture D diet - due to her diagnosis.
However, on 28 February 2017, staff served Ms Cotton a doughnut, causing her to choke, leading to her death at the Princess Royal Hospital in Haywards Heath in March 2017.
"This is a distressing case and our sympathies are with those affected by Mary Jane Cotton's death," CQC head of inspection for adult social care Jemima Burnage.
"The majority of care providers do an excellent job. However, where we find any provider has put people using its services at risk of harm, we take action to hold them to account and protect people," she added.
Other News