Dementia, Care & Nursing Home Expo launches industry webisodes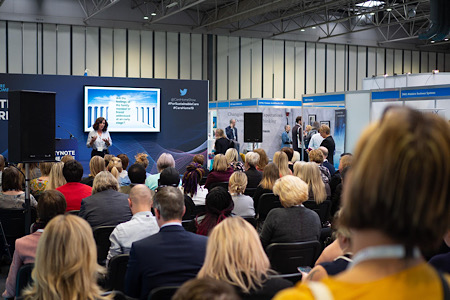 The organisers of the Dementia, Care & Nursing Home Expo and Home Care Expo have launched a series of webisodes aimed at providing support to care providers.
Named the Industry Support Guide, the series produced by event organisers Roar B2B will be hosted by industry experts.
The aim of the Industry Support Guide is to give care providers free support, advice, education and training on the most pressing challenges facing them as a result of the Covid-19 pandemic.
In addition, Roar B2B hopes the series will connect care providers with the solutions that can help them overcome these challenges.
"We are delighted to be in a position where we can offer free support to the social care heroes who have dedicated themselves to looking after the most vulnerable in society during the Covid-19 pandemic," said Roar B2B managing director James Williams.
"It is also vitally important that we support the companies who supply to care providers during this time. We are pleased to be able to give a voice to both sides of the industry in a productive, supportive manner and we look forward to continuing to do so," he added.
The first webisode of the Industry Support Guide series takes place on Thursday 27 August and will concentrate on infection, prevention and control.
Speakers include National Care Association executive chair Nadra Ahmed, Quality Compliance Systems nursing and residential care lead Leah Cooke and Person Centred Software head of product management Andrew Coles.
Registration for Industry Support Guide webisodes can be found here: https://hubs.ly/H0tm5Q-0.
Other News