NHSX kicks off social care records project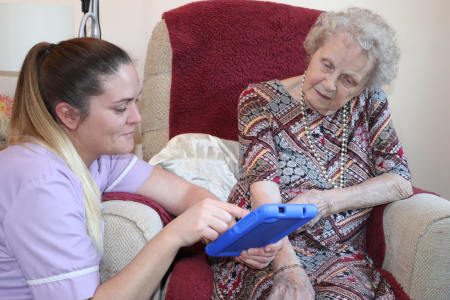 NHSX has started work on a project to accelerate the adoption of digital records by social care providers in response to Covid-19.
The Digital Social Care Record Programme is aimed at helping providers become a fully integrated part of the health and care system.
Approximately 30 per cent of social care providers are partially digitised with a further 30 per cent still using entirely paper-based systems.
NHSX said that has prevented providers from being able to access health services remotely and reduce the risk of face-to-face transmission during the pandemic.
Until that situation changes, the digital policy arm of the Department of Health and Social Care added, providers will be unable to adopt innovative technologies, such as acoustic monitoring, that will transform how they deliver care.
As part of the programme, next month will see the start of short research project to define the key functions and core information of a digital social care record.
The research will also inform ways to provide assurance that data is being handled and shared securely to support the rapid adoption of video consultations, proxy access and shared care records.
"Many care providers lack the basic broadband connectivity and devices that they need to access remote care," said NHSX.
"Many care staff do not use digital social care records and, those that do, are rarely able to view information from shared records that would give them the full picture of the individual in their care."
Other News