Barclays: Technology to revolutionise social care in new normal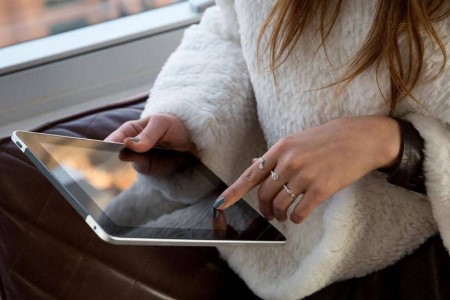 The Covid-19 pandemic has presented an opportunity for systemic digital transformation of the social care sector, according to Barclays Corporate Banking.
Barclays' 'Stepping out of the shadows: Social care prepares for a digital future' report found the use of technology by the over-70s during the pandemic has created a future social care population far more digitally savvy than previously, with four out of five people agreeing that technology has been a vital support during lockdown.
The report indicates the increased familiarity with technology – and thus increased usage within the care sector – will help support the shift from healthcare being something patients access when sick, to something that can support healthy lifestyles and mental and physical wellness.
In a care setting, said Barclays, this more proactive approach can alert staff before problems reach a critical stage and, for those living independently, provide reassurance that their wellbeing is being closely monitored.
The widespread roll-out of assistive technologies – including wearable sensors, vital sign monitors and stress level trackers – can aid greater independence and improve the experience of care at home or in residential settings, it added.
In addition, a switch to digital by providers will also boost connectivity within individual and care homes, allowing for more responsive, data-driven development of care.
"Technology will revolutionise social care in the UK. The sector is waking up to the potential that technology offers to create better, more effective and efficient care for residents/users and deliver real business benefits for providers," said Barclays Corporate Banking healthcare lead Steve Fergus.
"Sharing information about the potential of technology and these opportunities with providers, individuals and local authorities, is an important part of the UK social care debate. Connecting our clients with what is possible in the world of social care can help initiate conversations and deliver real change," he added.
Other News