Runwood Homes to take part in weekly Wednesday Wave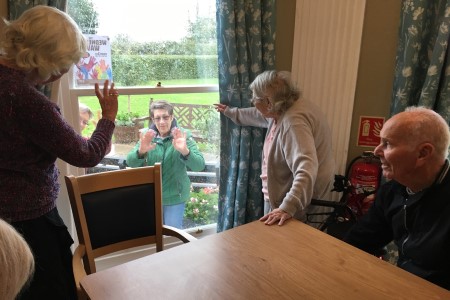 Runwood Homes care homes up and down the UK are to take part in a new initiative to help residents stay in touch with their communities amid the Covid pandemic.
The company's 73 residential homes have signed up to the Wednesday Wave, a national and international campaign to combat loneliness among care home residents set up by Worcester-based Vamos Theatre.
Care home residents across the group will be poised and ready at their windows to wave to school children, their families and friends and other people in the community passing by or making a special effort to visit and support community interaction.
The Wednesday Wave will continue each Wednesday at 3pm up until Christmas.
Posters have been displayed in the windows of Runwood Homes care homes taking part to let people know that they are invited to come and wave.
"Runwood Homes have increased their wellbeing efforts since the beginning of the pandemic when visiting restrictions were implemented and have continued to support safe and virtual visiting wherever possible, adhering to all local and Government guidelines," a company spokeswoman said.
"Each home benefits from its own wellbeing lead, a person responsible for meaningful activity and meaningful engagement and a whole-team approach to wellbeing amongst residents and staff, supported by a wellbeing and dementia services senior management team," she added.
Other News