National Care Forum relaunches digital forum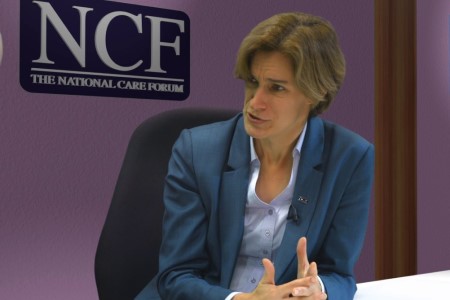 The National Care Forum (NCF) has relaunched its digital and technology forum to reflect the increase in digital solutions being made available to the care sector during the Covid pandemic.
The forum is now known as the NCF Digital Transformation Forum, which aims to provide members with the opportunity to discover and learn about the latest digital and technology solutions available to them.
Not-for-profit care association NCF will be hosting a series of Digital Transformation Forum sessions in collaboration with industry partners, with the intention of bringing together the decision makers from within its membership.
The sessions will be focussed on the type of technology rather than the supplier and with a provider perspective in each session.
The first session will be held on 8 December from 11:00-12:30pm via Zoom.
"We want to support members to become informed and confident procurers and users of technology in social care; understanding issues relating to using, procuring and researching digital technology in care," NCF said.
"The forum will also be a place to share experiences, ask questions and create rewarding and ongoing relationships within the not-for-profit network," it added.
Other News