Plaid Cymru sets out vision for 'transformational' social care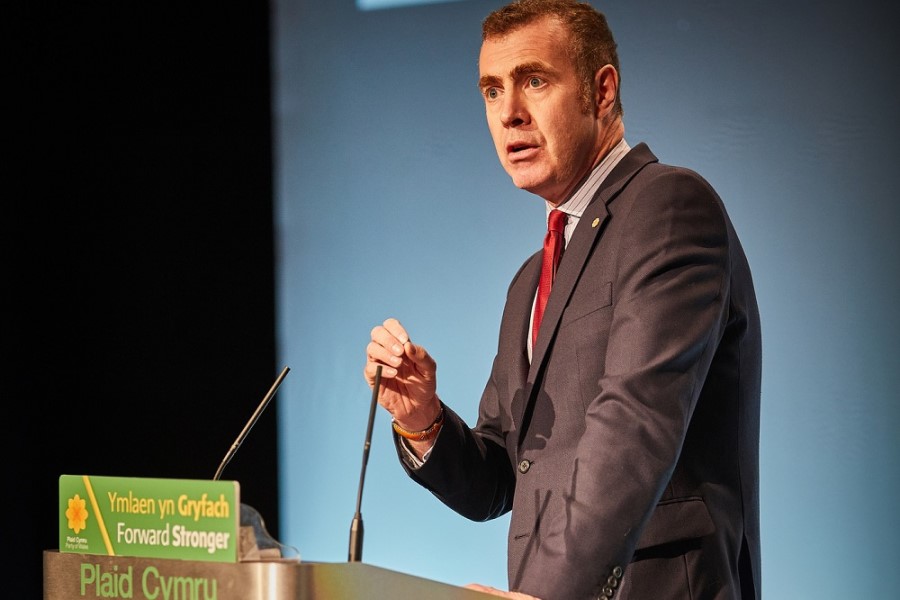 Plaid Cymru has set out its vision for delivering transformational change to social care in Wales by working towards offering care that is free at the point of need.
Ahead of the Welsh Parliament elections on 6 May, party leader Adam Price (pictured) said one of the first acts of a Plaid Cymru government would be to establish a commission to explore ways in which it could source extra money to fund the creation of a "seamless" 'Health and Social Care Service'.
The pandemic has "shone a light" on the "invaluable contribution" of care workers and pledged to bring pay into line with those of NHS staff, starting with a mandatory £10 per hour minimum wage.
"The commission would report within a year and consider Plaid Cymru's preferred option of using general taxation and also a levy-based Social Care Fund along the lines suggested by economist Gerald Holtham.
"A new National Health and Care Service would ensure the seamless integration of delivery on a local level, bringing together local government and health boards in new Regional Care Partnerships."
Price said care assessment processes should focus on identifying personal care need rather than the arbitrary definitions of 'health' or 'social' care.
"For the new service to be a success it must work for the carers as well as the cared for," he added.
"This is why a Plaid government would also invest in the range and quality of care in the community by increasing the number of district nurses and nurses with a community masters' degree and increasing nursing students' placements in care homes alongside the development of career pathways in care for older people and dementia care."
Other News
Featured Supplier

As experts in Wireless Nurse Call Systems, and in particularly call bell systems for care homes, we'll work closely with you to understand the unique nurse call needs of your care home(s). We'll provide a tailored nurse call solution that allows residents to feel safe and provides key cloud reporting data to aid you in your role of managing a safe...
Upcoming Events
The King's Fund, Cavendish Square, Marylebone, London W1G 0AN
22nd June 2021
Liverpool, Aintree Racecourse
13th July 2021
Glasgow, Hampden Park Stadium
9th September 2021
Birmingham, NEC
15-16 September
London, Epsom Downs Racecourse
19th October 2021
Cardiff, Cardiff City Stadium
9th November 2021