Sunrise nominated for award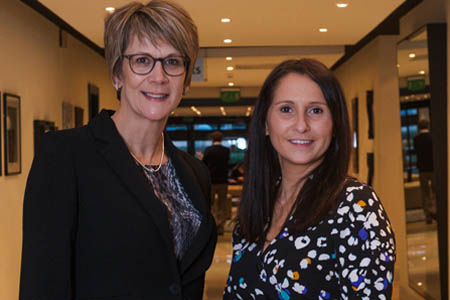 Sunrise Senior Living UK has been nominated for a prize at the Employee Wellbeing Awards 2019.
The independent awards, which celebrate the pioneers of employee wellbeing, have nominated the care provider for the Financial Award, recognising employers that have proactively put in place a well thought through strategy to encourage and promote financial wellness among their employees.
Sunrise's nomination was based on its work throughout 2018, which has seen a commitment to expanding financial offerings, including a Good Samaritan Fund to help team members suffering severe financial hardship and partnerships with The Care Workers Charity to provide access to grants and with Neyber to offer financial educational resources and affordable loans.
The wellbeing benefits at Sunrise continue to have a positive effect, evidenced by the positive feedback expressed by team members in annual engagement surveys. Stress, Balance & Workload is a category that has seen a year on year positive increase in correlation to the support and programmes available.
Suzanne Foody, benefits and reward manager at Sunrise Senior Living UK, says: "We are delighted to have been nominated for an Employee Wellbeing Award, which recognises the importance of every single one of our dedicated and brilliant team members.
"At Sunrise, driving improvement and delivering a healthy workplace is of the utmost importance so that we can continue to support the hard work of our staff.
"We are looking forward to continuing to provide areas of support and the development of wellbeing strategies throughout 2019, including a focus on widening areas of support on mental health and more exciting initiatives in store."
Other News
Featured Supplier

As experts in Wireless Nurse Call Systems, and in particularly call bell systems for care homes, we'll work closely with you to understand the unique nurse call needs of your care home(s). We'll provide a tailored nurse call solution that allows residents to feel safe and provides key cloud reporting data to aid you in your role of managing a safe...
Upcoming Events
Cardiff, Cardiff City Stadium
9th November 2021