JLA acquires fire facilities firm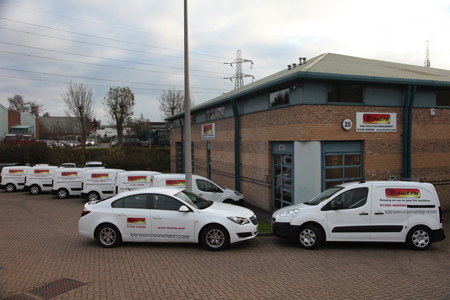 The JLA group is delighted to announce the acquisition of Fire Facilities Management Limited (Fire FM).
Established in 2001, Fire FM specialises in providing high quality fire safety solutions, such as installation and maintenance of fire protection assets, fire risk assessments and related training, to customers across the UK. Based in Dunstable, Fire FM employ 36 people, including 25 field based engineers.
JLA is a market leading critical service solutions provider, working across the commercial laundry, catering, heating and fire safety industries - and has thousands of customers across a diverse range of sectors, such as care homes, hotels, housing associations, schools, hospitals and many more.
JLA provides complete peace of mind to all of its customers through its unique proposition, Total Care, which provides customers with high quality, energy efficient commercial equipment, alongside a seven-day call-out service and speedy engineer response times, all for a simple monthly payment, with no up-front cost.
Fire FM is the second acquisition that JLA has made in the fire safety sector, having bought Fire Bright Limited – based in Congleton – back in April 2018, and there are likely to be many more throughout the course of 2019 and beyond.
Graham Latta, business development director at JLA, says "The acquisition of Fire FM now means we have fire safety coverage in the south as well as the north, and will allow us to build on our existing knowledge whilst bringing on board additional expertise and more customers. There will be many more acquisitions to come in this sector, which will facilitate our rapid growth plans".
Mark Reeves, director at Fire FM, will continue to lead the existing team alongside Amanda Reeves, also a company director. Reeves says "The team is incredibly excited to have the opportunity to work with the JLA group. The move will allow us to further develop our existing business, whilst utilising JLA's infrastructure to grow and identify new business opportunities."
Graham Latta continues: "We are thrilled to welcome Fire FM to the JLA group. Its industry knowledge and amazing service delivery will really help us to strengthen our customer offering and we look forward to working with them during this exciting time".
Other News