New Care appoints home manager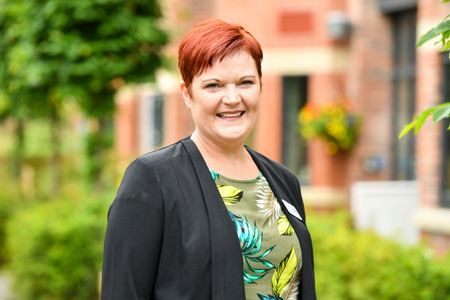 Cheryl Bris from Maghull has been appointed by New Care as home manager for Formby Manor, a new expertly designed and purpose-built care facility located on Liverpool Road in Formby.
The care home, which will officially open in August, is a stylish, state-of-the-art 76 bedroom care facility providing an exceptional clinical offering including residential, nursing and dementia care services.
Bris, who is a registered nurse and previously worked in the NHS for many years, is well placed to manage Formby Manor and its team of 80 plus staff. Having started her career in the social care sector as a manager for a nursing home, she comes to Formby Manor with vast experience and a wealth of knowledge.
Bris says: "I was attracted to New Care as I share its vision for providing the highest standards of care in a purpose-built, safe setting which boasts advanced care technology. Residents are treated with respect and their individual medical requirements, needs and interests are carefully considered and catered for.
"Having visited several of New Care's other care facilities across the North West I have seen first-hand the superb care the teams provide in warm and welcoming environments.
"I am incredibly passionate about my role as home manager at Formby Manor; it is a privilege to be involved from day one and I am looking forward to welcoming our first residents next month."
Chris McGoff, CEO at New Care, adds: "We are thrilled to welcome Cheryl to New Care and with her in depth knowledge and experience of the sector, combined with her passion, we are confident she will do an exceptional job at Formby Manor."
Other News