TLC Care wins prestigious award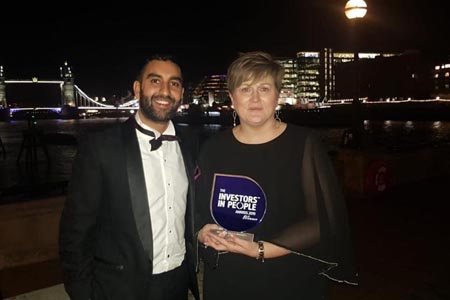 Team members and residents across TLC Care are celebrating after the provider took home the prestigious 'Employer of the Year' title in the Gold category at this year's Investors in People Awards.
TLC Care is a care provider with homes in London, Hertfordshire, Cambridgeshire and Surrey, providing nursing, residential and dementia care in supporting older people living independent lives with dignity and respect. TLC Care provides support for over 450 residents from short stays to long term stays, as well as palliative care and convalescence care.
Investors in People, a people management accreditation organisation, praised the provider for cementing their claim as a global leader in how they support their people to do their best work and go home feeling happier, healthier and stronger. This follows TLC Care being awarded an Investors in People 'Gold' Standard last year.
Paavan Popat, chief executive of TLC Care, says: "We are absolutely thrilled to have been recognised for our hard work in putting our colleagues' needs first and ensuring that they have the resources and opportunities to grow, professionally and personally.
"As a result of our initiatives, and despite the well reported workforce challenges across the sector, all of our homes are now agency staff free, which means our residents receive a greater continuity of care.
"This award goes to all our colleagues who make TLC Care what it is and who are the foundations of our success. It is wonderful recognition of everyone's efforts, which I continue to be humbled by. I hope this win will encourage more people to work in social care and show that it is a truly rewarding career."
Other News