Vida Healthcare appoints manager for Harrogate home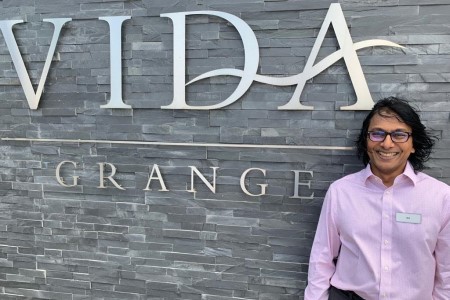 North Yorkshire specialist dementia care provider Vida Healthcare has appointed Gil Chimon manager of its Vida Grange home in Pannal near Harrogate.
Chimon (pictured) has over 25 years of experience in the voluntary and community sectors, and has held a number of high-profile roles including group chief executive at Hill Homes, North of England director at Alzheimer's Society, and a national leadership role at Relate.
Working with the team at Vida Grange, Chimon will be responsible for the continued safety and security of residents during the Covid-19 crisis and beyond, maintenance of services and preservation of the home's 'Outstanding' Care Quality Commission rating.
Chimon, who was recruited via video conferencing due to COVID-19 restrictions, said: "Although times are turbulent, people seeking high quality support for their loved ones shouldn't hesitate to look to care providers."
Vida Healthcare managing director James Rycroft said: "It's people like Gil who enable us to protect society's most vulnerable and offer them a high quality, and relatively independent life."
He added: "Although we are already successfully tackling the challenges of the pandemic, Gil's appointment will give us an even greater ability to navigate our way through this unprecedented situation.
Other News