Derbyshire Council reverses plan to close seven care homes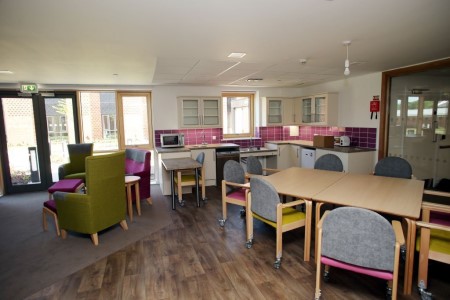 Derbyshire County Council (DCC) has reversed the planned closure of seven care homes after it pledged no facility run by the local authority will close by 2022.
A consultation on care homes had earmarked the closure of the homes, which were placed under review after they were found by the Conservative-run DCC to be "unsound and unsafe".
The plan would have seen the reduction in in care homes run by DCC from 23 to 16.
"In the time since the start of the consultation the world has changed, radically, with Covid-19 impacting on all parts of society and in particular the elderly and vulnerable in our communities and care homes. It is clear care homes will continue to be a central pillar of any strategy to deal with the ongoing coronavirus pandemic," said Derbyshire County Conservative Group.
If a care home is to close after the start of 2022 there will be new alternative provision to replace it, the group added.
DCC will now draw a up a new five-year investment plan and care home strategy to be consulted by the end of this year.
"We are working with staff to develop a new five-year investment plan, working with the wider care sector, to ensure DCC can offer the best, modern, fit-for-purpose care facilities to ensure elderly Derbyshire residents and dementia sufferers have the provision they deserve and need, both now and into the future," said DCC Leader Cllr Barry Lewis.
DCC meanwhile said the first residents at a newly completed care home in Belper will accept its first residents this month.
The Ada Belfield facility (pictured), to be temporarily renamed the Florence Nightingale Home, will allow those recovering from Covid-19 to be housed in a fit-for-purpose facility to minimise risks to residents of Derbyshire care homes.
Other News