Rinnai drums up mobile hand wash station in 25 days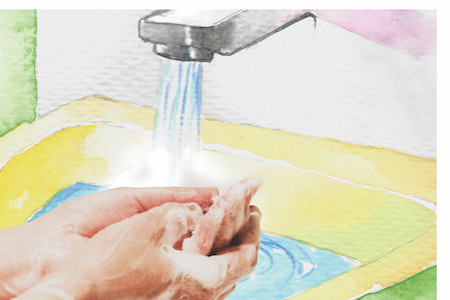 Hot water system outfit Rinnai has launched a mobile hand wash station in just 25 days from concept to prototype, and to be ready for market and in use on site.
The Rinnai station is a complete mobile unit geared to supply limitless amounts of continuous flow hot water for any and every site needing instant access to such a facility.

The station consists of a Rinnai 17e hot water delivery unit, mounted on a robust stainless-steel mobile hand wash pod, complete with water connections and secured cage. The unit is easily connected to the water supply and gas via LPG.

Handwashing is still a cornerstone in the prevention of Covid-19 transmission and so this unit can be sited anywhere with a constant need for it, such as care home entrances.

The major features of the Rinnai hand wash station are a constant temperature, tamper-proof accurate hot water, pre-set to 37 degrees Celsius or 98 degrees Fahrenheit.

In addition, it offers high hot water flow rates of between 11 and 16 litres per minute, depending on temperature.

In addition, it is designed to be sited outdoors, supporting social distancing by preventing the need to use poorly-ventilated interior washrooms, while the knee-operated controls further minimise individual contact with any surfaces possibly contaminated with Covid-19.

Furthermore, the surfaces of the Rinnai hand wash station can carry healthcare and hygiene messages and be branded.

The station includes a robust housing for a 13kg bottle of LPG. A complete station with a 13kg LPG bottle will supply more than 900 hand washes at the government-advised 20-second hand wash duration.

Installers can contact the company direct in gaining access to the supply of units. Call 01928 531 870 or email [email protected] or [email protected]

Alternatively use the smart online contact points 'Help Me Choose' or 'Ask Us a Question' on the Rinnai UK homepage at www.rinnaiuk.com.
See more about Rinnai UK Limited
Other News
Featured Supplier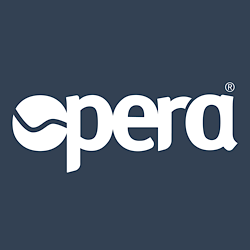 Welcome to Opera. Welcome to the trusted experts in beds and mattresses for long term care.
We have over 15 years' experience in designing and manufacturing life enhancing care beds and mattresses for care homes and other care settings.
Cleverly balancing extensive clinical benefits with desirable, elegant designs,...
Upcoming Events
The King's Fund, Cavendish Square, Marylebone, London W1G 0AN
22nd June 2021
Liverpool, Aintree Racecourse
13th July 2021
Glasgow, Hampden Park Stadium
9th September 2021
Birmingham, NEC
15-16 September
London, Epsom Downs Racecourse
19th October 2021
Cardiff, Cardiff City Stadium
9th November 2021