Law firm makes plea giving free access to advice hub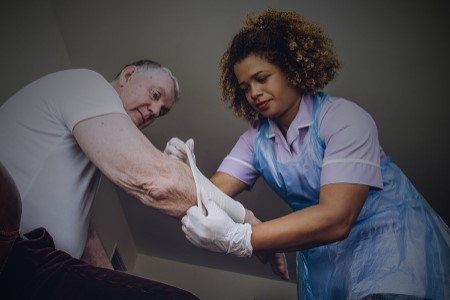 Legal services provider Markel is offering care and charity organisations one month's free access to its online Law Hub.
The resource is a portal providing legal and business guides, document templates and content on employment issues, Covid-19, health and safety and other issues.
Law Hub is available to Markel Care policyholders but is now being made available to non-policy holders for one month as a complimentary service with unlimited downloads.
The content is created by Markel's team of solicitors and barristers, and includes a wide range of information and advice about furlough schemes, employment laws, return-to-work guidance, trading and contracts, cyber security and data, and insolvency.
Law Hub has been expanded and developed to support customers during Covid-19 in recognition of an increased need for guidance and advice by care and charity organisations in particular, the company said.
"The number of visits to the site and downloads are extremely high, with information related to Covid-19 and employment in particularly high demand at the moment," added Markel UK sales and marketing director Nic Brown.
Law Hub is to be frequently updated with new legislation, regulations and case-law, providing a go-to resource both policyholders and all other businesses in the care and charity sector.
To register for free access to the Markel Law Hub, visit https://care.uk.markel.com/..
Other News