UK immigration proposals 'create care staff blackhole'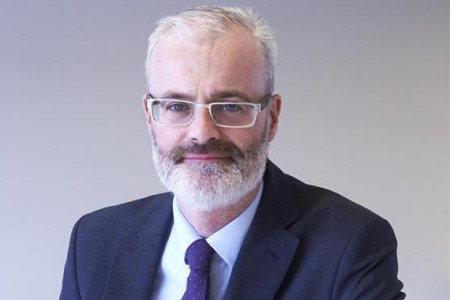 The leaders of 37 organisations have written to Prime Minister Boris Johnson warning that care homes and other social care services face a staffing "blackhole" due to the government's proposed points-based immigration system.
In a letter, the Cavendish Coalition set out its "grave concern" that the government's Immigration Bill would have a "highly damaging" impact because care staff would not pass the proposed minimum salary threshold and the sector is not classed as a shortage occupation.
The coalition, which includes NHS Confederation, Care England and National Care Forum, called for a transitional solution that would avoid a "cliff-edge scenario" for international recruitment to social care while efforts continue to expand the country's domestic workforce.
"The government has undermined the vital role of social care in its proposed points-based system for immigration, which will effectively turn the tap off international recruitment in an instant and create a staffing blackhole at a time when these services are expected to be more stretched than ever before," said Danny Mortimer (pictured), co-convenor of the Cavendish Coalition and chief executive of NHS Employers.
"And if social care suffers, so will the NHS with understaffed services likely to lead to a very real risk of hospital beds becoming filled during winter as the NHS attempts to pick itself up and resume services that it had to pause because of the initial phase of the virus," he added.
Mortimer continued: "It is critical that the government ensure a transitional solution is in place for social care in January 2021 to navigate the gap between the introduction of the new immigration system and a longer term plan and funding settlement for social care in England."
The letter can be read in full here.
Other News