National Care Forum offers VAT lot of tax expertise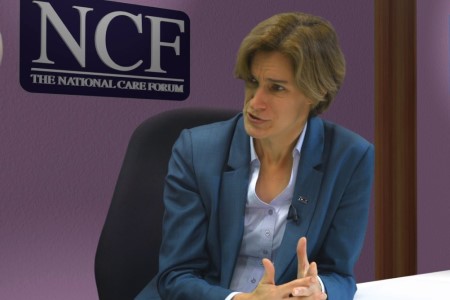 The National Care Forum (NCF) has entered into a partnership with tax advisers Kieran Lynch & Co. to offer members access to VAT expertise during the pandemic.
NCF said the partnership would provide support to understand the complexities of VAT and ensure its members are aware of how recent legislative changes impact their services.
Kieran Lynch & Co. has helped to return over £40m in benefits back to care providers, it added.
"This sector has shouldered a huge responsibility in the battle with this recent crisis and that has come at a significant cost," said Kieran Lynch & Co. director Jock Waugh.
"We are able to support that effort by working to add savings on care services by restructuring the VATable status of supplies which provides not only cashflow benefits but also impacts on valuations and funding opportunities," he added.
NCF executive director Vic Rayner (pictured) said: "The financial pressures on our members during this Covid-19 pandemic have been like never before. It is vital that care providers ensure every available resource is dedicated towards the front line."
For more information visit https://www.nationalcareforum.org.uk/kieran-lynch-co-care-sector-vat-specialists/.
Other News