August issue of The Care Home Environment Digital now online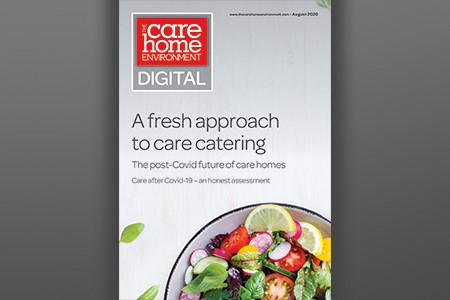 The August edition of The Care Home Environment Digital is now available to read online.
This month's edition includes insight from Dr. Natalie-Jane Macdonald, chief executive of leading care provider Sunrise Senior Living UK and Gracewell Healthcare.
Dr. Macdonald shares her thoughts on long-term changes to the sector prompted by Covid-19 and how Sunrise and Gracewell have responded to the pandemic.
Elsewhere, Nick Bruce, founder and non-executive chairman of Kent-based care provider Nightingales, writes a thought-provoking piece on the future of care in a post-Covid era.
Practical guidance is meanwhile on hand from tax relief specialists Catax, which explains how care homes can make use of capital allowances.
The issue can be read by following the link here: https://content.yudu.com/web/1u0jl/0A40tfs/TCHE-August-2020/html/index.html?origin=reader
The Care Home Environment Digital is published in the interim months between editions of the bi-monthly print magazine to keep readers informed of the latest industry and product news, design developments and requirements for those responsible for running care homes.
The next print edition of The Care Home Environment magazine will be published on 10 September.
Other News