Family firm snaps up 'Outstanding' Worthing home via £2.1m loan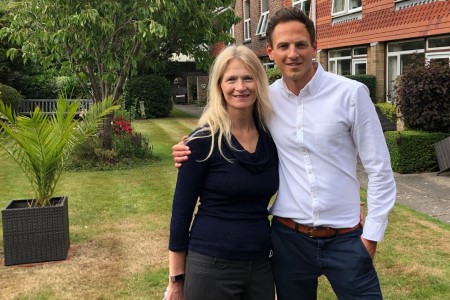 Dorset care home operator Bown Holdings has acquired The Shelley residential home in Worthing, West Sussex following a £2.1m funding package from Unity Trust Bank.
Opened in 2005, the Worthing care home is one of ten in the country to be awarded an 'Outstanding' rating by the Care Quality Commission across all five key assessment areas – safety, effectiveness, caring, responsiveness and leadership.
The Shelley provides bespoke support for 32 residents and features private ensuite bedrooms, lounge, dining room, café area and hair salon.
In addition, the care home located close to Worthing town centre and beachfront organises a range of activities for residents such as day trips, craft workshops and exercise classes.
The acquisition following the seven-figure loan from social conscience lender Unity Trust Bank is the family-run business' third residential care home in its portfolio.
The Bown family, whose directors are Andy Bown and his mother, Elizabeth Bown, also manage the 23-bed Abbey Lodge in Hythe, Kent and the 19-bed Place Farm House in Patcham near Brighton.
"The Shelley is a beautiful home and fits with our ethos of providing residents with homely surroundings that are inviting and well-run," said Andy Bown.
"This is the first time we have worked with Unity Trust Bank. Their ethical approach appealed to us and we have built up a great relationship which is very important," he added.
Unity Bank Trust relationship manager Susan Sellman added: "We support businesses that improve the quality of life for people in local communities.
"The Bown family are experienced service providers and we are pleased to support the purchase of The Shelley, which has the highest assessment ratings possible."
Other News