Rinnai hot water units now at your service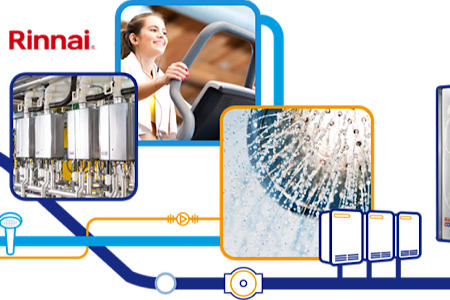 Hot water heating unit outfit Rinnai has launched a comprehensive service plan for all new and existing care home sites from £25 per month.
The Rinnai service plans aim to give end users peace of mind in knowing that, in the event of a problem, help is instantly and readily available to site to ensure continuous and limitless flows of hot water.
The Rinnai service plans include an annual service to ensure that the hot water heating system is working at maximum efficiency. That will ensure lower costs and a longer working life from the Rinnai appliance
Also included is a call out service in the event of a breakdown where an engineer maybe required. One will get to site as soon as possible.
In addition, Rinnai service plans include system inspections to review and offer advice to achieve full compliance to all current legislation.
"All our inspections and remedial works are carried out by Gas Safe registered engineers. It is a legal requirement for the obvious safety reasons that all works carried out to a gas fired appliance or system must be done by a fully qualified and registered gas engineer," said Rinnai operations director Chris Goggin.
"The Rinnai range of hot water heating products are manufactured to the highest possible quality standards which ensures a long working life. Our reliability and commitment to customer service excellence is the industry standard," he added.
On sites where are service contract is already in place, full free of charge training is offered to the service agents, whether that be new or refresher training, to ensure that hot water is always running.
Rinnai is the UK leader in ErP 'A' rated continuous flow hot water heating units. The company makes two million water heaters each year and manufactures a further ten million gas appliances every year, which are distributed globally. All are manufactured to ISO 9001 and ISO 1400I certified.
Backed with extensive warranties and fully qualified service teams, Rinnai is the first choice for continuous flow hot water, providing the most energy and economically efficient solution by using individual or multiple manifolded appliances.
"Rinnai employ innovative manufacturing and testing techniques to deliver unparalleled levels of safety, comfort and efficiency. With the Rinnai Continuous Flow Hot Water System, you will never run out of hot water," said Goggin.
See more about Rinnai UK Limited
Other News
Featured Supplier
BES Healthcare has been serving the industry for over 25 years, providing world class infection prevention and assistive technology solutions to institutions and businesses, from care homes to NHS hospitals. We work with and support our customers in finding the best solution for their needs, be it air and surface decontamination or daily living...
Upcoming Events
The King's Fund, Cavendish Square, Marylebone, London W1G 0AN
22nd June 2021
Liverpool, Aintree Racecourse
13th July 2021
Glasgow, Hampden Park Stadium
9th September 2021
Birmingham, NEC
15-16 September
London, Epsom Downs Racecourse
19th October 2021
Cardiff, Cardiff City Stadium
9th November 2021