Support for cap on care costs 'reaches record high'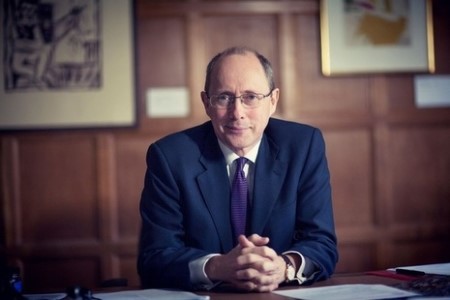 Financial services outfit Just Group says support for a cost cap has reached a record high since it started tracking favoured options for funding long-term care six years ago.
The latest Just Group Care Report found that 58 per cent of over-45s support a limit on the amount an individual has to pay before the government steps in, as proposed by Andrew Dilnot (pictured) in 2011.
Support for a cap initially dipped since Just Group first asked the question in 2014 but it has now risen to its highest ever level, with even stronger support among over-75s of 65 per cent.
Just Group communications director Stephen Lowe said the survey demonstrates a growing realism about the cost of care.
"The public recognises they will have to make some contribution to the cost of care but they also want some certainty on how much that will be – and, quite rightly, are looking to the government to make that clear," he added.
The survey however found only 43 per cent of people who voted Conservative in the last general election are confident the government will produce a social care policy before the end of this Parliament and 35 per cent think it will put that policy into practice.
"Despite all the talk about solving the care crisis and delivering a sustainable policy the public has seen precious little progress in the last 20 years. This government doesn't appear to be breaking the mould as yet another delay was quietly slipped out in the House of Lords last week," said Lowe.
"Absence of consensus has been used as an excuse for lack of political progress but perhaps the barrier is more a lack of political courage," he added.
Other News