Leading Wales care centre sold to Bellavista Care Homes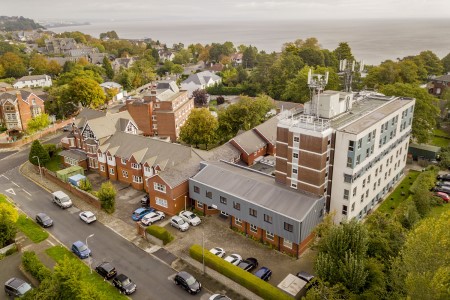 Bellavista Care Homes has acquired the 129-bed Waverley Care Centre in Penarth in south Wales for an undisclosed sum.
One of the leading care homes in Wales, the one-acre site had previously been owned by the same family since opening in 1980.
The home, which is located close to the seafront, is one of the major employers in Penarth, with over 170 locally based staff who specialise in providing nursing, dementia, and functional mental health care.
Acting for the directors of Waverley Care Centre, George and Anne Moore, business property advisers Christie & Co identified experienced local providers Jacob and Beena George of Bellavista Care Homes, which has acquired the home in a deal funded by Barclays Bank.
Following the sale, George and Anne Moore are now able to retire after 38 years in the industry.
"We are delighted that it will now be in the hands of Jacob and Beena who will continue to put the culture of care and happiness of the residents at the heart of everything," they said.
"We would also like to thank our loyal staffing team for all the hard work over the years, none more so than this year which has seen the team go above and beyond in the face of the pandemic."
The new directors of Waverley Care Centre already own two care homes in Barry and Cardiff and the latest acquisition takes their portfolio to 231 beds.
The sellers were represented by Stephen Thomson, managing partner of Darwin Gray, and the buyers were represented by Leanne O'Brien, a partner at Capital Law.
Other News