Legal challenge against government Covid measures clears hurdle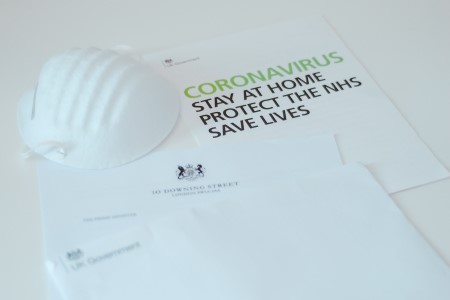 A legal challenge over government decisions and measures taken in relation to care homes during the early stages of the pandemic has cleared a key hurdle in the High Court.
Mr Justice Linden granted permission for a full hearing of the challenge against the Department for Health and Social Care (DHSC), NHS England and Public Health England by Dr. Cathy Gardner, whose 88 year-old father died in an Oxfordshire care home on 3 April.
Dr. Gardner argues that the treatment of care homes up to and during the pandemic was unlawful, including guidelines allowing Covid-19 patients to be discharged from hospitals into care homes untested.
Mr Justice Linden said at a remote hearing she should be given permission to pursue her case on all grounds saying it "crossed the threshold of arguability".
"I consider it in the interests of justice for the claim to be heard," he added.
Dr. Gardner, who is bringing her case with another woman whose father died in a care home, Fay Harris, alleges the measures breached human rights and equality laws and led to a "shocking death toll" of care home residents.
Court documents showed Ms. Harris's father "died of Covid" after his care home accepted hospital discharges of patients who may have been infected with the virus.
DHSC, NHS England and Public Health England oppose Dr. Gardner's challenge and asked the judge to dismiss the case.
Other News
Featured Supplier

Intastop Ltd has been leading the way in the specialist fields of anti-ligature products and door and wall protection for over 20 years. This pedigree, combined with the company's commitment to new product development and leading edge innovation, ensures Intastop remains a leading manufacturer and supplier to the healthcare, public and leisure...