Inter-generational pilot project to combat Covid isolation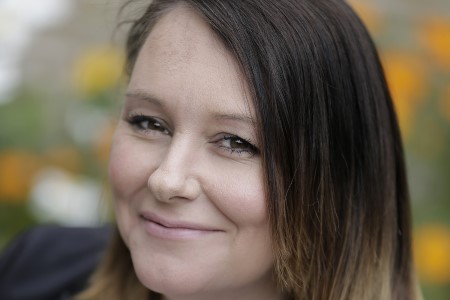 A project designed to reduce loneliness among care home residents by getting them involved in online activities with children has been launched in Nottinghamshire ahead of a nationwide launch next year.
The Inter-generational Unity Challenge, developed by Nottingham social enterprise Infused Learning, will bring school children and the elderly together to learn online to help them recover from the isolation and loneliness experienced during lockdown.
The project will see educational professionals from Infused delivering online sessions with school students aged nine to 16 years, which will then be used to create recorded activities and live interaction sessions for elderly people, including those with dementia, in care homes.
The idea is that school students will develop a range of personal and practical skills while having fun, while they will gain a Level 1 Award in Personal Potential as part of their participation.
Care home residents, meanwhile, will share their experiences and knowledge via the activities which will be co-ordinated by qualified lecturers and will follow themes such as art, local history, theatre, singing, mindfulness, games and physical exercise.
Infused Learning plans to run the project as a pilot scheme in Nottinghamshire before taking it nationwide next year and is now appealing for local schools and care homes who want their students and residents to benefit from the scheme's limited places.
Natalie Sharpe (pictured), co-founder of Infused Learning, said: "This project will make a direct difference in helping combat social isolation which for many is at a crisis point within this pandemic.
She added: "The high reach of this project means that we will be able to directly impact more than 1,000 young and older participants within the designated activities and interactions and will be able to reach hundreds more post project by the creation of an online platform of stored activities for care homes to utilise to create a lasting legacy."
Infused Learning was among the first organisations in the country to receive funding from the UnLtd Inclusive Recovery Fund, a £4.75m programme launched in November to help social entrepreneurs deliver services while adapting to the challenges presented by the pandemic.
The fund, which awarded Infused Learning £46,000, is a partnership between UnLtd, the foundation for social entrepreneurs, and Comic Relief, and is supported by the Department for Digital, Culture, Media & Sport as part of the government's £750m support package for charities.
Other News
Featured Supplier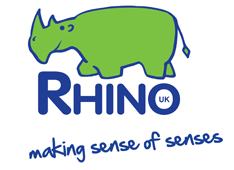 Rhino UK is a leading supplier of multi-sensory equipment offering complete design, installation and maintenance service. For more than 75 years' combined experience working with Local Councils and Government Sectors serving Health and Education establishments
Upcoming Events
Birmingham, NEC
13-14 October
London, Epsom Downs Racecourse
19th October 2021
Cardiff, Cardiff City Stadium
9th November 2021
Pavilions Of Harrogate, Railway Road, Great Yorkshire Showground, Harrogate, HG2 8NZ
16th November 2021