Concern grows over rising care home Covid infections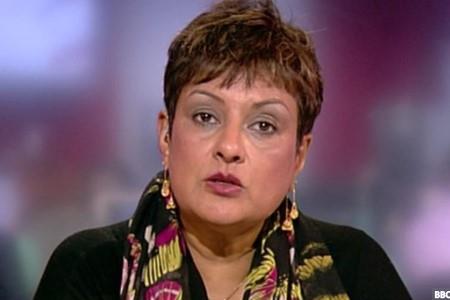 Care organisations have called on the government to step up Covid vaccinations in care homes after Public Health England data showed outbreaks have more than doubled in England since late December.
There were 503 reports of two or more confirmed Covid cases – the definition of an outbreak - in English care homes in the week up to 3 January, up from 304 as of 27 December and 236 as of 20 December.
The government has pledged to vaccinate all care home residents in England by the end of January.
Prime Minister Boris Johnson however said on 7 January that just one in 10 care home residents and 14 per cent of staff had been given jabs.
There are around 400,000 residents in care homes in England.
National Care Association executive chairwoman Nadra Ahmed (pictured) told the Telegraph that the delays to care home vaccinations are unacceptable.
"It's not good enough. For once we would have loved to see the statistics being ahead of the curve, rather than behind it," she said.
"If we don't do this, we are failing the vulnerable citizens in this country who are in care settings, and this will be the failure of the government to safeguard the people who are the most vulnerable."
The National Care Forum (NCF) meanwhile warned care providers across the country are finding individual services hit hard by staff absences associated with high levels of community transmission of Covid-19.
In a snapshot survey carried of its members, the NCF found individual services reporting between 11 per cent and 40 per cent staff absence with a few services reporting staffing absences of over 50 per cent.
"Action is needed now to ensure social care services can provide the care and support so desperately needed," said NCF executive director Vic Rayner.
"Additional capacity needs to be resourced and built into care services to allow for full staffing to be available in the light of short-term absences of the nature that services are seeing during this period of exceptionally high community transmission," she added.
"Vaccination for care workers must be delivered at pace, and we need prioritised turnaround of testing from care homes."
Other News
Featured Supplier

 

 
DDC Dolphin is a specialist sluice/dirty utility room equipment manufacturer and global supplier with 30 years' experience - providing bedpan washer disinfectors, medical pulp macerators and incontinence macerators to healthcare facilities around the world.
Our design engineers are constantly evaluating the needs of those...