All English care home residents in line to get Covid jab by 24 January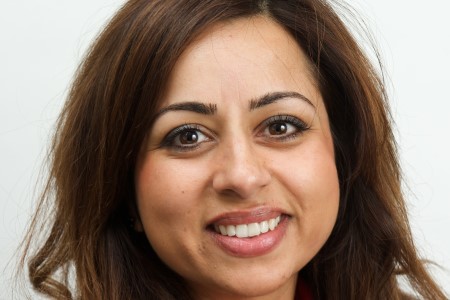 All care home residents and staff in England are set to be given their first Covid jab by 24 January after the NHS ordered an acceleration of the vaccination programme.
In a letter to GPs, NHS England said it "expects" most English care home residents and staff to be vaccinated by Sunday 17 January and by 24 January "at the latest".
Earlier this month the government pledged to vaccinate all elderly care residents by 31 January.
"With the increased rate and spread of infections, the need to ensure that these cohorts are vaccinated as the top priority is higher than ever," wrote NHS medical director Dr. Nikki Kanani (pictured) in the letter to GPs.
"For every 20 vaccinations in the care homes resident cohort, one death is potentially preventable," she added.
GPs, which are expected to deliver the vaccination programme from 8am to 8pm seven days a week, are in line for a tripled bonus payment of £30 for every jab administered by 18 January.
Jabs given to care home residents and staff by 24 January will receive a payment of £20.
The original £10 payment pledged for GPs who give a first Covid jab this month will continue to apply between 25-31 January, as well as for the second dose for all residents and staff who received their first dose on or before 31 January.
All bonuses are paid on top of the standard £12.58 fee for Covid vaccinations delivered in a care home setting.
Care organisations welcomed NHS England's acceleration of the vaccination programme.
"Communication and planning between GPs, care homes, residents and their relatives will be fundamental to ensuring that everyone who so desperately needs this vaccine can take up their rightful place at the front of the queue," said National Care Forum executive director Vic Rayner.
Other News
Featured Supplier

Meltemi  have been designing and manfacturing garments for the healthcare market for over 30 years.  We are key providers to the NHS, private healthcare, GP surgeries and residential care homes market across the UK. So whether its tunics for nursing staff, blouses and suiting for administrative staff or catering or workwear uniforms we have it...