NCA taking legal advice on compulsory care staff Covid jabs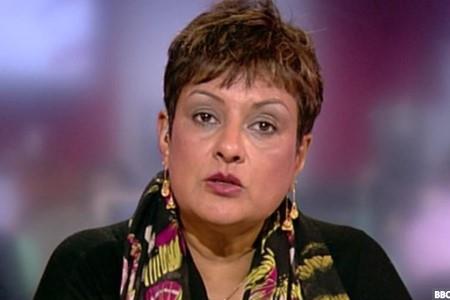 The National Care Association (NCA) has sought legal advice on whether care home staff can be compelled to be vaccinated after it emerged a minority of workers are refusing to take a Covid jab.
The Sunday Times reported NCA chairwoman Nadra Ahmed (pictured) as saying between six and eight per cent of the 1.5m social care workforce is turning down the vaccine when offered.
That, the newspaper claimed, means at least 90,000 - one in 17 care workers – could be refusing vaccination.
"Even one [care worker turning down the vaccine] is more than we would want. We've asked for a legal opinion on it — we're just waiting for that legal opinion to come through," Ahmed told The Sunday Times.
"I think we started with between 15 per cent and 18 per cent of the workforce, we were being told, who were reluctant to have it, but I think that it's dropped to about eight per cent," she added.
"We are also hearing that some of them are based around reasons that are religious, or they've got conditions, or it's a fear…very few are conspiracy theory types, but there are [some] within the numbers that we've been told about."
Toyah Marshall, principal employment law adviser and solicitor at Ellis Whitam, wrote for The Care Home Environment last month saying the government "currently has no legal power to compel individuals to be vaccinated and similarly employers also have no legal right to force employees to be vaccinated".
"Therefore, employees will need to consent to any vaccinations," she added.
Other News
Featured Supplier

Shackletons has provided traditional and contemporary healthcare furniture for Senior Living since 1959. We work closely with our clients creating practical and stylish environments whether it be a new build or refurbishment project. All our furniture is handmade in England and we take pride in our craftsmanship, creating every piece with care and...