Senior NHS doctor fires warning on post-jab Covid outbreaks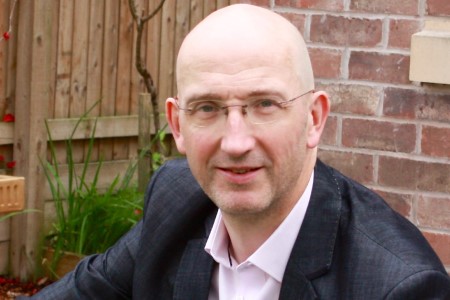 A senior NHS geriatrician has expressed concern about outbreaks of Covid-19 in care homes after residents have received a first dose of vaccine.
Professor Martin Vernon (pictured), a Greater Manchester-based consultant geriatrician who was NHS England's clinical director for older people in 2016-19, said care home residents who have received only one dose appear to still be vulnerable to the disease.
"One month into the care home vaccination programme, I am deeply concerned to be seeing Covid-19 infection outbreaks among first dose vaccinated residents within, and beyond 21 days of vaccination," he tweeted.
Vernon told the Reaction website that in the "reasonably large system" of care homes he deals with there have been cases of residents contracting Covid-19 following a single dose of the Pfizer vaccine.
"In just under 20 per cent of them, I have experienced outbreaks in the 31 days after vaccination. None of them received second doses."
Ministers have ruled out shortening the 12-week gap between doses for care home residents.
Vernon later shared an Financial Times article avia Twitter about the UK's decision to rule out reducing the 12-week gap between vaccinations in care homes, saying "Sad to say I think this decision by @MattHancock is a mistake we may all live to regret…".
The NHS doctor meanwhile told the Manchester Evening News that care homes must continue to be vigilant following vaccination.
"We know care home residents are among the most vulnerable and the best protection comes with two doses given 21 days apart," he said. "Anything outside of that and you're into the unknown."
Other News
Featured Supplier
STJ Projects Ltd provide bespoke joinery solutions to your Care Home projects. Originally a Joinery subcontractor, we have grown and developed our services over time to ensure we meet the needs and requirements of our clients. Our experienced joiners can manufacture and install all manner of timber products, from the construction of a building,...
Upcoming Events
The King's Fund, Cavendish Square, Marylebone, London W1G 0AN
22nd June 2021
Liverpool, Aintree Racecourse
13th July 2021
Glasgow, Hampden Park Stadium
9th September 2021
Birmingham, NEC
15-16 September
London, Epsom Downs Racecourse
19th October 2021
Cardiff, Cardiff City Stadium
9th November 2021