Take back control of care home washrooms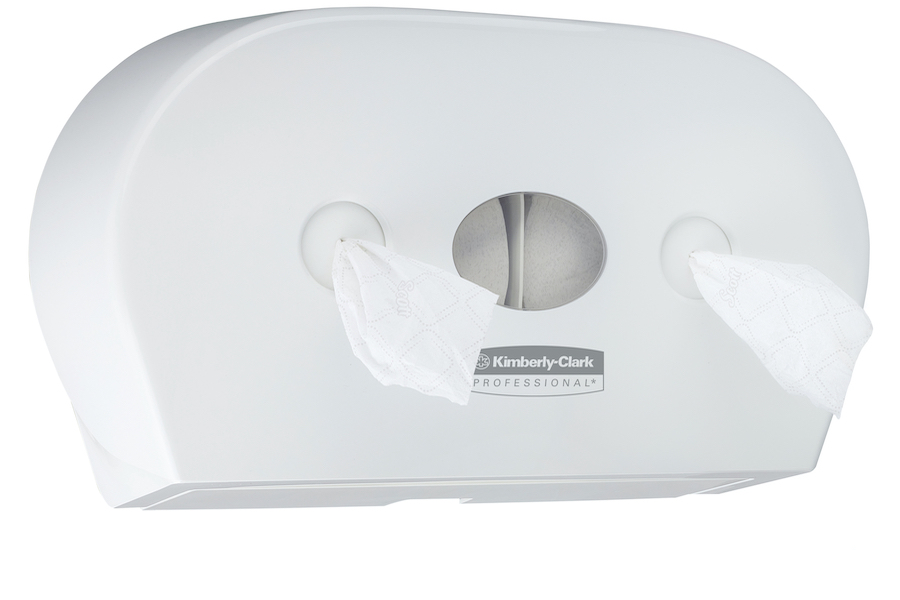 Kimberly-Clark Professional has launched the Scott Control Mini Twin Centrefeed Toilet Tissue system designed to deliver maximum hygiene, efficiency and sustainability in the washroom
According to results of a swab test study conducted by MGS Laboratories, the new dispenser is the most hygienic in the marketplace and is the highest capacity centrefeed toilet tissue system available.
Kimberly-Clark Professional said the twin system provides the care sector with optimum hygiene, with a one-wipe-clean dispenser that is designed with no shut lines or key holes – removing all dirt-traps.
"In the care sector, hygiene plus the safety and wellbeing of staff and residents, is the highest priority as it copes with the ongoing pandemic," added Kimberly-Clark Professional EMEA senior category manager, bath tissue Richard Millard,.
"The pressure on care home staff to deliver hygiene without compromising efficiency is higher than ever. This system is designed to reduce hygiene risks and refill events, enabling staff to be deployed to other more critical hygiene duties."
Designed with fully enclosed, protected rolls for touchless dispensing, the new system avoids cross contamination as users only touch the sheet to be used.
Controlled single sheet dispensing gives exceptional cost in use and maximum efficiency, and the sheets are visibly presented one-by-one from the front of the dispenser for ease of use.
A 'never run out' twin design delivers 100 per cent tissue availability and reduces the need for refills. Fewer refills means less chance for cross contamination keeping staff, residents and visitors safe and confident that facilities are well stocked and managed for their comfort and convenience.
Compared with uncontrolled, toilet tissue systems, the new twin centrefeed dispenser, when full, provides up to 378 more visits than a small roll toilet tissue and up to 285 more visits than a 2x200 metre competitive jumbo toilet roll.
In addition, the new Scott Control Twin Centrefeed Toilet Tissue is produced from 100 per cent recycled FSC certified fibre, with roll packaging also 30 per cent recycled and 100 per cent recyclable.
Additionally, the controlled dispensing of the new system reduces paper use and reduces the need for storage and transportation of supplies. Washroom waste is avoided with this highest capacity system which has a roll change indicator to alert staff when supply is running low.
The Scott Control range offers a complete washroom solution for the care environment, including hand towel and soap and sanitiser - all delivering increased hygiene without compromising on washroom efficiency or sustainability.
To register interest for a free trial or to find out more, visit https://home.kcprofessional.com/uk/scottTwin?utm_source=newsletter&utm_medium=article&utm_campaign=carehome
Other News
Featured Supplier

 
 
Wireless Radio Nurse call systems are now commonplace in nursing and residential homes, with Medicare now serving over 100,000 residents around the UK. Due to their ease of installation our Nurse call systems can be quickly and efficiently installed in any home. Our advanced technology has proven to work in the most challenging...