Octopus: more work needed to educate people on retirement communities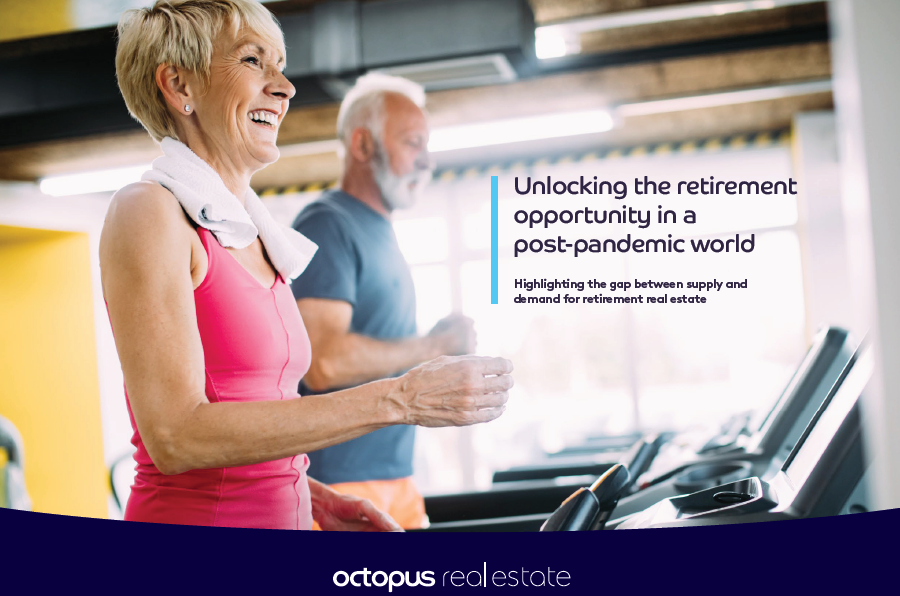 Up to 2.5m people in the UK would consider moving to a retirement community after seeing more information on them, according to a report by developer Octopus Real Estate.
Octopus' Unlocking the retirement opportunity in a post-pandemic world report found more work needs to be done to educate people on the benefits of retirement community living, as the research revealed many people did not understand what a retirement community offered.
Some 79 per cent of respondents had not considered living in a retirement community, while 33 per cent of respondents were not able to identify what a retirement community was.
However, Octopus found 27.3 per cent of people aged 65 and over would 'definitely' or 'maybe' consider moving to a retirement community once they understood what it offers. That number rose to 43 per cent for those aged 55-59.
The findings mean Octopus estimates that a total of just over 2.5m people aged 65 and above would potentially require a home in a retirement community.
Octopus said the research highlights a need for operators, developers, and investors to work together to build more retirement communities to meet this demand.
"Although retirement communities are not new, it is still a nascent market, and the research gives an insight into the potential growth that lies ahead," said head of retirement Kevin Beirne.
"There is an opportunity to create desirable homes that retired people want, and currently there is not sufficient supply to meet this untapped demand. The industry needs to work together to educate to ensure that the asset is better understood," he added.
Elysian director of marketing and sales Katherine Rose said: "A particularly important finding that the research revealed is the level of respondents, over a fifth, who are still not clear of the difference between a care home and retirement communities.
"The assets provide very different lifestyles and support very different needs. There is an important role for the sector to educate and we should work together, as an industry, to highlight the benefits and the differences."
Other News
Featured Supplier

As experts in Wireless Nurse Call Systems, and in particularly call bell systems for care homes, we'll work closely with you to understand the unique nurse call needs of your care home(s). We'll provide a tailored nurse call solution that allows residents to feel safe and provides key cloud reporting data to aid you in your role of managing a safe...
Upcoming Events
The King's Fund, Cavendish Square, Marylebone, London W1G 0AN
22nd June 2021
Liverpool, Aintree Racecourse
13th July 2021
Glasgow, Hampden Park Stadium
9th September 2021
Birmingham, NEC
15-16 September
London, Epsom Downs Racecourse
19th October 2021
Cardiff, Cardiff City Stadium
9th November 2021