apetito appoints award-winning chef to cook up new menus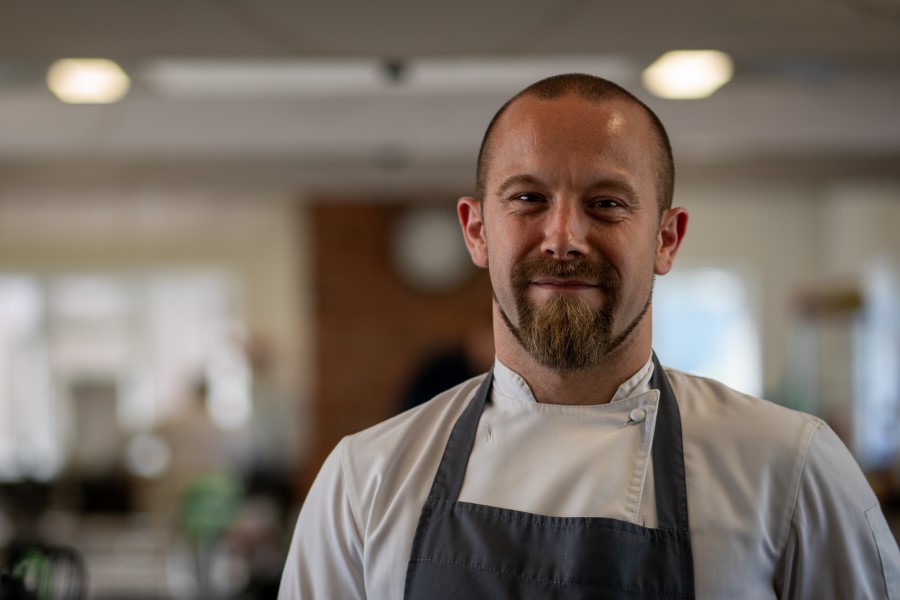 Care home meals provider apetito has appointed an award-winning chef to work on the development of its menus for residents.
Jethro Lawrence (pictured) is former head chef at the double AA rosette Woolley Grange Hotel in Bradford-on-Avon and a BBC MasterChef: The Professionals quarter-finalist.
In his new role as development chef, Lawrence is expected to drive value and innovation into the menu line up for care home residents across the apetito's growing customer base.
Lawrence will be working closely alongside the company's in-house dietitian, Emily Stuart, and the existing team of chefs headed by head development chef Phil Rimmer.
apetito's new man was initially one of five top chefs that were handpicked during the pandemic to help develop the company's Culinary Inspirations range.
"Working with apetito across the development of Culinary Inspirations was a great experience – so much so, that when the company was looking for a new development chef, I welcomed the opportunity to join this dynamic team on a permanent basis," he said.
"When we – as chefs – create dishes for consumers in a restaurant, a pub, or a hotel, it is a very different approach to creating inspirational and nutritional dishes for our care homes customers across a variety of different needs. "
Lawrence said there are many complexities involved with cooking up menus for care home residents.
"For example, meals need to take into account the requirement for elements such as softer, or moulded, meals for those living with swallowing difficulties, energy dense dishes to counter malnutrition, and of course meals that are 'free-from' the 14 known allergens," he added.
"There is also a growing trend towards plant-based meals, and there are exciting new innovations in the frame for this year. It's an exciting time in the company's development and I'm delighted to be on board".
Rimmer added: "Jethro adds a new dimension and great value to our meals development programme, and our customers are also excited that we are bringing in fresh innovation and talent, which they in turn can present to their residents."
Other News
Featured Supplier

Designing wall-coverings and murals for the care home sector is an area ATADesigns have been exploring for the past few years.  With an ageing population living longer, more and more care homes are being used.  Creating a safe and caring environment in a care home is important, and this includes its interiors.   I like to think that our...
Upcoming Events
The King's Fund, Cavendish Square, Marylebone, London W1G 0AN
22nd June 2021
Liverpool, Aintree Racecourse
13th July 2021
Glasgow, Hampden Park Stadium
9th September 2021
Birmingham, NEC
15-16 September
London, Epsom Downs Racecourse
19th October 2021
Cardiff, Cardiff City Stadium
9th November 2021