Essex provider enters care home sector with different principle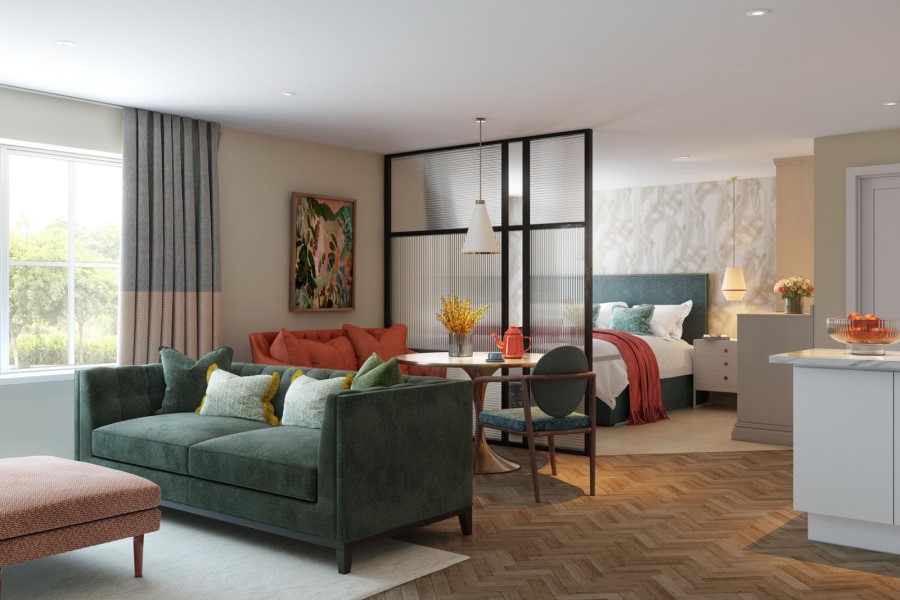 New care provider Principle Care Homes says it is keen to avoid the "somewhat formulaic" approach to building and operating luxury facilities as it revealed plans for homes in Hampshire and Essex.
Founded by Ashish and Nisha Goyal – nephew and niece of Hallmark Care Homes founder Avnish Goyal - Essex-based Principle Care Homes is to launch its first homes in Fleet and Chelmsford.
Opening in spring 2023, Heron Manor in Fleet will be the flagship care home for Principle, with a 139-bed development in Chelmsford to follow shortly after - along with other sites already secured in its pipeline.
Ashish Goyal said Principle will focus on care delivery to deliver a "truly peace of mind" solution rather than standard hotel-style facilities.
Heron Manor will provide residential and dementia care and include a hydrotherapy pool, exercise studio and physiotherapy suite.
"Fancy facilities have fast become the norm and it's been great to see care businesses push the boundaries over the years. But the vast research we've conducted shows that residents and their families, now more than ever in a post-pandemic world, crave reassurance and guidance more than they do a cinema or the feeling of living in a hotel, for example," he added.
"It seems obvious to say we'll focus on the care and our team - a given for most operators. But for us, getting those two elements right is key to providing safe and happy homes for our future residents".
Principle Care Homes is also looking to redefine what it means to work in social care. They have committed to pay the real living wage and, among other initiatives, provide its care teams with meals as well as a complimentary uniform laundry service.
The company has appointed Em Dean, ex-Sunrise and Gracewell Healthcare, to head up operations, while one of the group's earliest appointments is head of systems Subhaan Iqbal, who is tasked with digitising the business from care enquiry to delivery.
Other News
Featured Supplier

Meltemi  have been designing and manfacturing garments for the healthcare market for over 30 years.  We are key providers to the NHS, private healthcare, GP surgeries and residential care homes market across the UK. So whether its tunics for nursing staff, blouses and suiting for administrative staff or catering or workwear uniforms we have it...